PH Red Cross vaccinates more than 1 Million children against Polio, 4 years after outbreak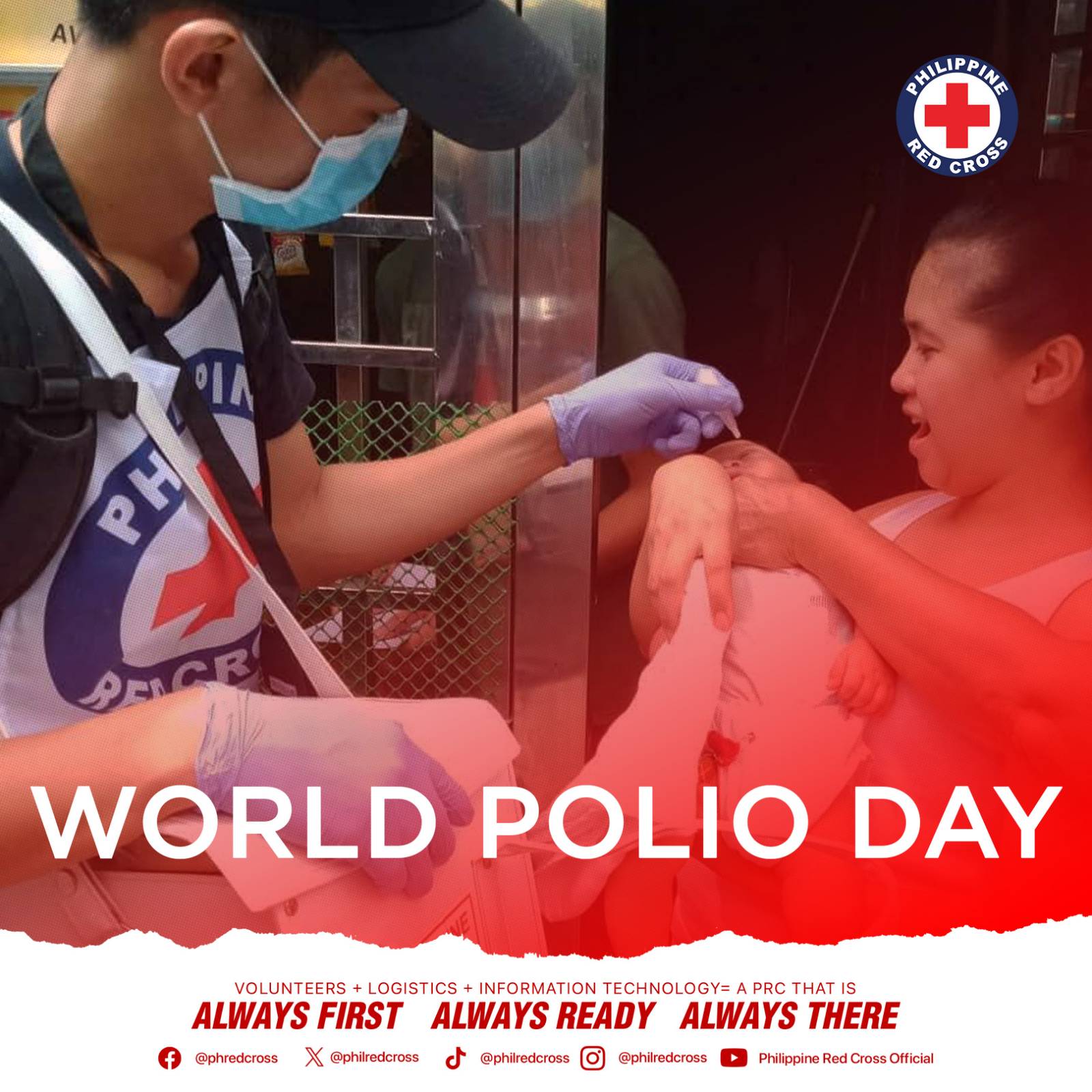 MANDALUYONG, PHILIPPINES — In 2019, the Philippines declared a polio outbreak after 19 years of being polio-free — the outbreak was contained 16 months later. Today, the Philippine Red Cross (PRC) joins the world in observing "World Polio Day."
From 2019 to 2023, the PRC provided polio vaccines to 1,088,601 children, protecting them from the highly infectious, disabling, and life-threatening disease caused by the poliovirus.  PRC's vaccination efforts and 6,000 mobilized volunteers have reached 4,200 communities in four (4) years. These communities include densely populated regions in Metro Manila and geographically isolated areas in Visayas and Mindanao.
PRC Chairman and CEO Dick Gordon explained that the humanitarian organization has always been committed to strengthening and expanding its vaccination drive against Polio, especially after the COVID-19 pandemic disrupted the immunization programs for this disease and placed children at higher risk of health complications.
He expressed his gratitude to the volunteers of PRC in their tireless efforts to save lives: "Umulan man o umaraw, ang mga volunteers nating doctor at nurses ay nagsasagawa ng vaccination campaign sa mga komunidad. Today, I want to thank them for using their skills to help countless Filipino children."
PRC Secretary-General Dr. Gwen Pang, meanwhile, noted that in 2023 alone, the PRC also immunized 57,000 children against other vaccine-preventable diseases (i.e., measles).
World Polio Day is an annual observance that highlights the important role of polio vaccination in saving the lives of every child. It is also an opportunity to commend the efforts of millions of frontliners in the world's fight to eradicate polio.