Philippine Red Cross sent hot meals, aid to people affected by shearline, LPA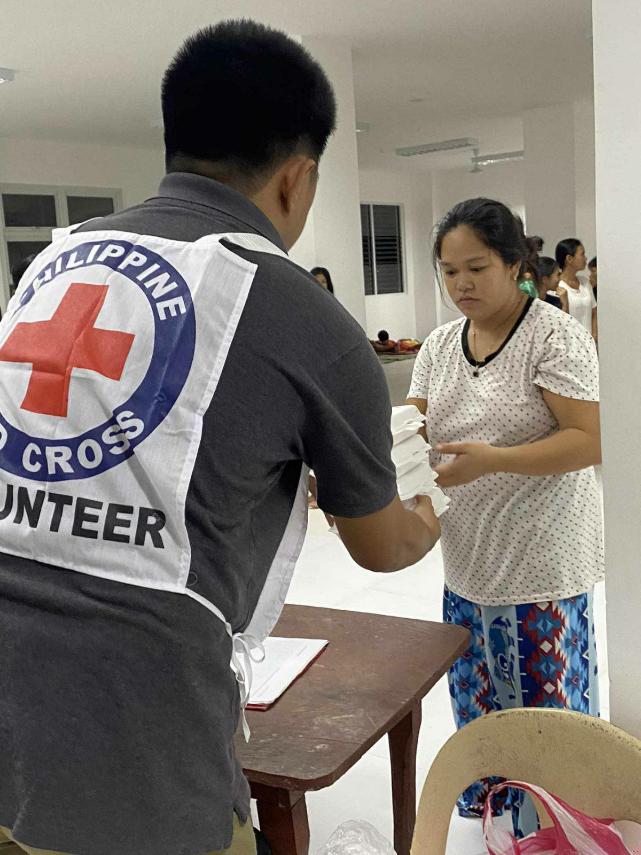 MANDALUYONG, METRO MANILA – Volunteers and staff of the Philippine Red Cross (PRC) continue to aid families affected by the low pressure area (LPA) and the shearline that brought incessant rains over the weekend in the eastern sections of Visayas and Luzon.
The PRC – Northern Samar Chapter served hot meals to 153 individuals and set up a welfare desk and first aid station at the Polangi Evacuation Center to provide physical and mental medical attention to evacuees. In Quezon Lucena, the PRC's first aid station monitored the blood pressure of 38 evacuees, while the PRC's welfare desk provided psychological first aid (PFA) and facilitated child-friendly spaces for over 100 individuals.
Provision of food, water, PFA, and basic medical care constitute the standard response and rescue efforts of the PRC to reinstate evacuees' access to essential necessities amid disruptions.
According to PRC Chairman and CEO Dick Gordon, terrains and other areas in the affected regions are susceptible to landslides and mudslides due to the saturated soil caused by heavy rainfall. "Our payloaders are positioned for clearing operations, ensuring continuous assistance to geographically isolated areas," he added.
As of writing, there are 12 evacuation centers in Northern Samar, Western Samar, and Masbate housing 1,460 individuals.