PH Red Cross, Partners Address Youth Unemployment; Empower Vulnerable Groups Through Skill Development Initiatives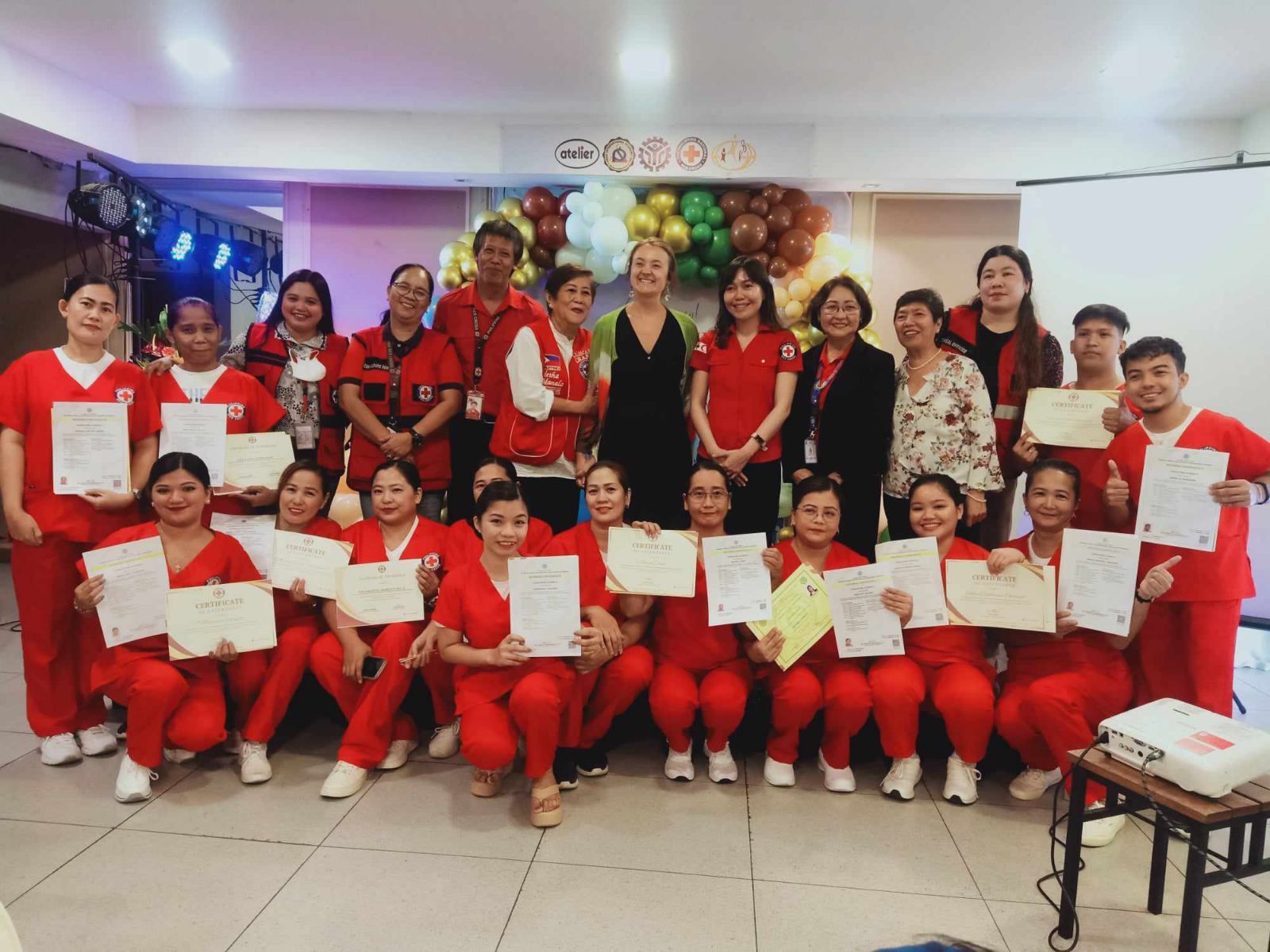 In September 2023, the Philippine Statistics Authority (PSA) reported that the employment rate among the youth, aged 15 to 24 years old, was 86.9%.
With that, 13.1% of Filipino youth were unemployed. Youth unemployment is higher than overall unemployment, which is 4.5%.
The Philippine Red Cross (PRC), in partnership with TESDA, technical-vocational schools, and the Spanish Red Cross, is making strides in helping the youth and other vulnerable groups gain skills for employment or self-employment. The PRC project covers the tuition fees for the beneficiaries and also provides them with meals and transportation allowances.
"We are committed to assisting the youth and other vulnerable groups among our kababayans in finding employment or engaging in self-employment," said PRC Chairman and CEO Richard "Dick" Gordon.
On 13 November 2023, 54 youth and members of other vulnerable groups from Manila, Caloocan, and Pasay received their certificates from TESDA for completing courses such as baking, housekeeping, and caregiving. The graduation ceremony was held at Manila Atelier of Food Arts and Hospitality, Inc. in UN Avenue, Ermita Manila.
"The primary goal of PRC's Employment Project is to enhance the connectedness of urban poor communities to better access economic opportunities," explained the PRC Secretary-General, Dr. Gwen Pang.