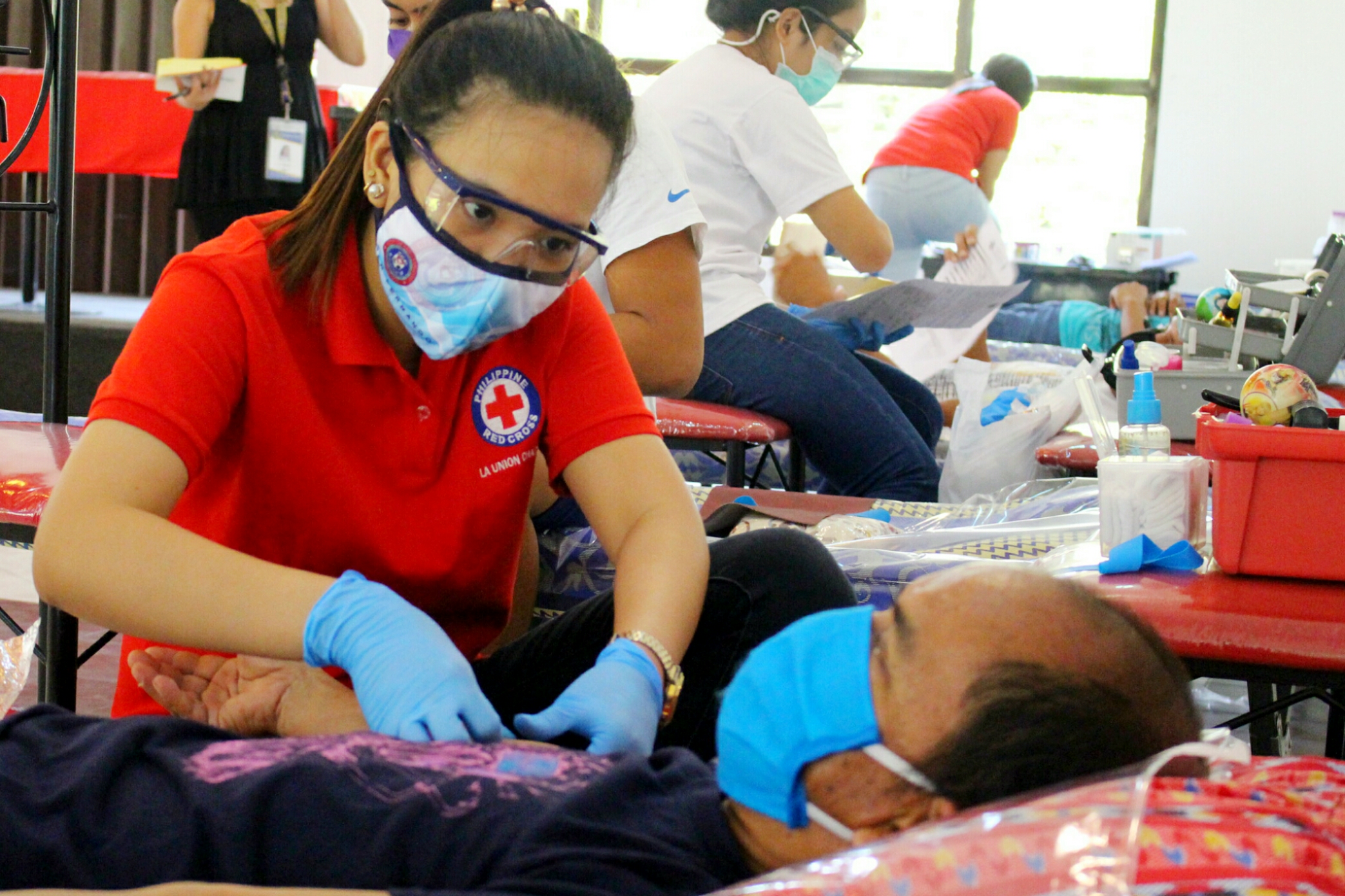 Philippine Red Cross (PRC) Chairman and CEO Richard J. Gordon underscored the need for enough blood supply as the premier humanitarian organization responded to people in need of emergency medical care in earthquake-hit Abra. The PRC sufficiently met the blood supply needs of casualties immediately after the impact of the 7.0 magnitude earthquake that hit Northern Luzon on July 27.
Chairman Gordon said that the foremost humanitarian organization in the country has enough blood supply for the needs of Abra, Ilocos Sur, and other areas affected by the quake. He added that Abra and Ilocos are major suppliers of blood. Chairman Gordon also assured the public that, "The PRC's 102 blood service facilities nationwide are ready to assist in case of need."
PRC reminded those who wish to donate blood of the qualifications: (1) Must be 16 to 65 years old, (2) Those who are 16 to 17 years old must have a written consent from a parent or guardian, (3) Must weigh at least 50 kilograms or 110 pounds, (4) Must have at least 5 hours of sleep the night before, (5) Must have no alcohol intake in the last 24 hours, and (6) Must have eaten before donating but without fatty food intake.
Female donors who have their monthly period may still donate blood, provided they pass the standard screening. A qualified person may donate blood every three months.
To request blood from the PRC, a hospital or doctor's request must be presented. The PRC also delivers blood to decrease the transport expenses of those in need; they must send the blood request through Viber and submit the original to the person delivering the blood.
For blood donations, blood requests, and other inquiries, email the PRC National Blood Services at [email protected] or contact the PRC Blood Call Center, which may be reached nationwide by dialing 143.