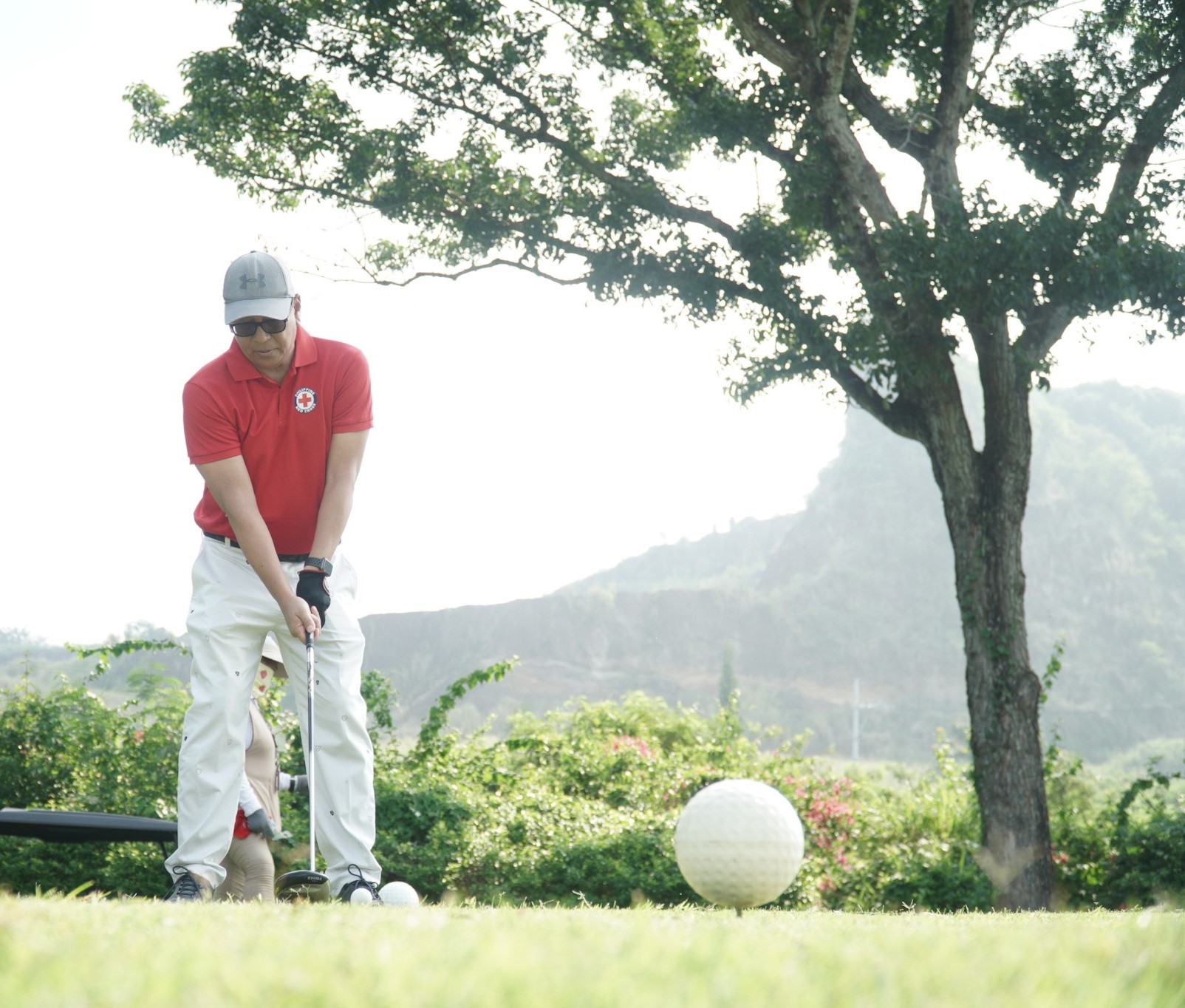 The Philippine Red Cross (PRC) Malabon Chapter held its first fundraising golf tournament, dubbed "Swing for Humanity," last May 22 at EastRidge Golf and Country Club, Binangonan, Rizal. The tournament was an opportunity for golf enthusiasts to be part of the PRC's humanitarian mission by donating to the PRC Malabon Chapter and enjoying their sport at the same time. Fundraising activities such as this enable PRC chapters to sustain their operations, especially in times of disaster and emergency situations.
PRC Chairman and CEO Richard J. Gordon lauded the PRC Malabon Chapter for its boldness and creativity in organizing the golf tournament, saying, "The Philippine Red Cross charter provides that all Filipinos must be given the chance to participate in the Philippine Red Cross's humanitarian activities. Donating to the Red Cross is one way of becoming part of the country's foremost humanitarian organization."
PRC Malabon Chapter Board of Directors Chairman Ricky Sandoval spearheaded the planning and execution of the fundraiser. Local stakeholders who see the importance of the PRC's work in the area demonstrated their support through their donation and participation.
PRC Secretary General Dr. Gwen Pang congratulated the PRC Malabon Chapter for the successful event and expressed gratitude to the donors. "This first golf tournament is an important milestone. We are really grateful to our supporters, who extended their support to this event. I know that the chapter gave its full effort to stage this fundraiser," said Pang. Dr. Pang also commended the PRC Malabon Chapter's chapter administrator, Ms. Julie Legaspi, and her staff and the volunteers, who worked to make this first-ever golf tournament fundraiser happen.