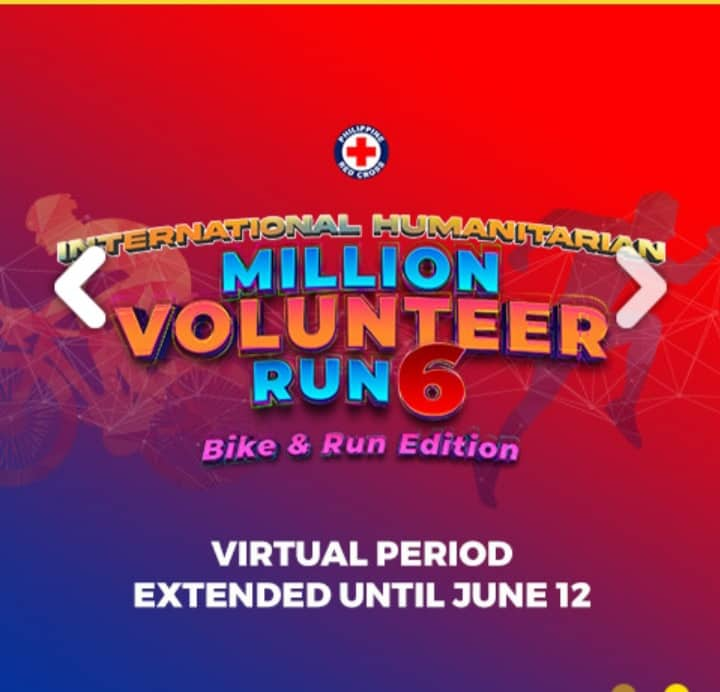 This year's annual Million Volunteer Run: Virtual Bike and Run Edition, organized by the Philippine Red Cross (PRC) and RUNRIO, is extended up to June 12, 2022. The International Humanitarian Million Volunteer Run (MVR) 6: Virtual Bike and Run Edition is a fun virtual duathlon, for cyclists and runners and those who want to get into shape or have a healthy lifestyle.
It is a non-competitive event that allows participants to finish their selected distance within a certain period, at their own pace, time, and venue. The event is open to Philippine and international participants. The MVR 6 culminates in a face-to-face activity on June 12, 2022.
Compared to the pre-pandemic MVRs, in which participants run together on the same date, time, and place, the MVR virtual edition allows participants to run and/or bike anytime during the race period. They are to record their activity through a GPS-tracking app or watch. They then upload their results to their account dashboard.
The MVR is a way for the public to join a community of volunteers who give their time, resources, and talents to help those who are made vulnerable by disasters and emergencies, such as the current COVID-19 pandemic and anticipated typhoons. The MVR is organized in collaboration with Holiday Inn Express, Ayala Foundation, Gatorade, Salonpas, and Pocari Sweat. To join, register at www.runrio.com.