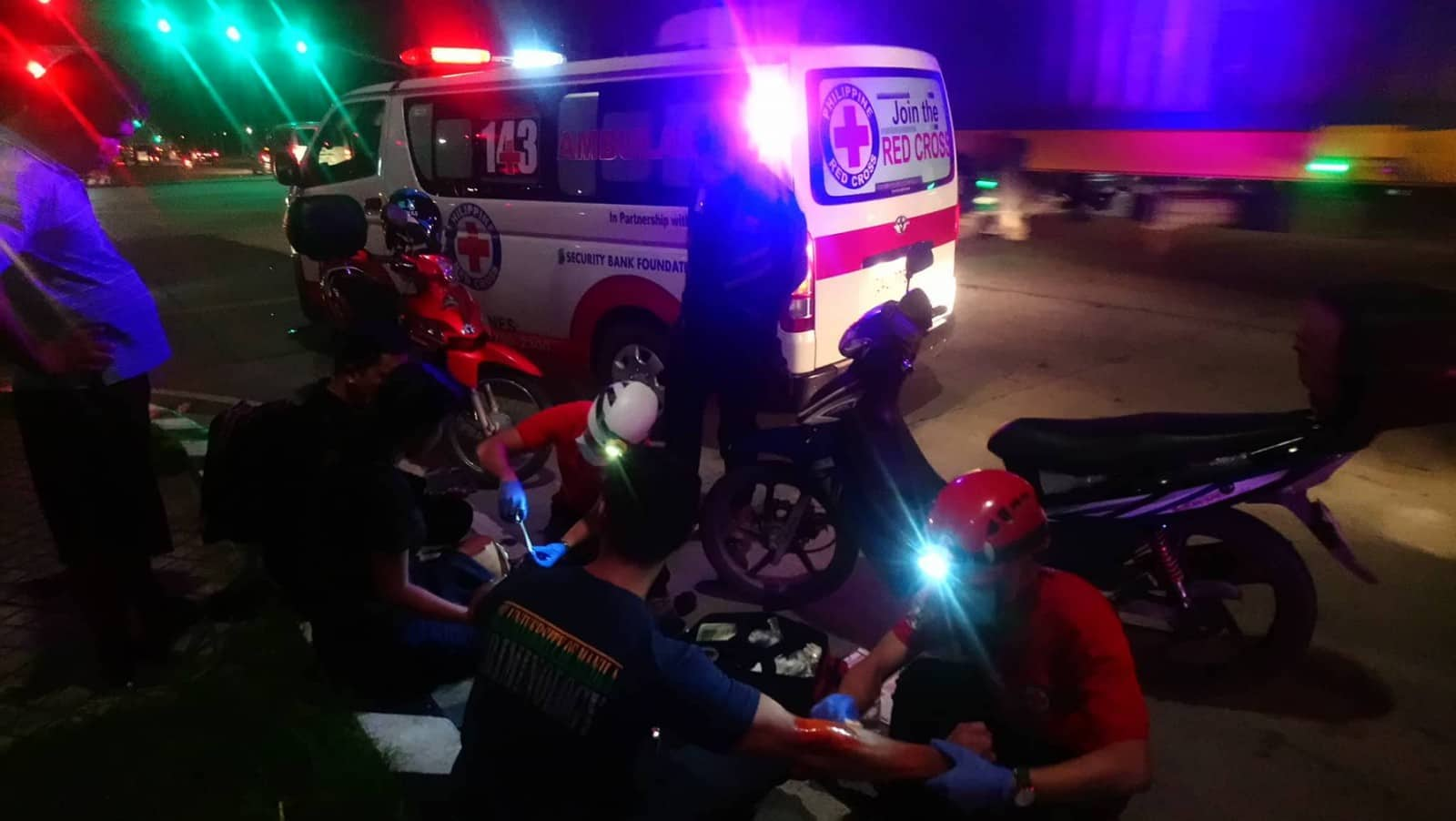 The Philippine Red Cross (PRC) emergency medical services (EMS) responded to 315 motorcycle riders who figured in an accident from January to April this year, 101 of whom were in Metro Manila. Two hundred fifty of the patients were transported to hospitals, while 65 were treated by emergency medical technicians. The safety of motorcycle riders is one of the advocacies of the PRC, under the leadership of its chairman and CEO, Senator Richard "Dick" J. Gordon, who led the transformation of PRC's Emergency Medical Services (EMS) from a "one and a half ambulance vehicle" operation into what it is today.
Ang Red Cross ay laging handang rumesponde sa ating mga kababayan sa kanilang medical emergency," Chairman Gordon said. The PRC EMS consisted of one ambulance vehicle that was in good working condition and one that worked only half the time when Gordon became chairman in 2004.
Today, PRC has EMS units across its chapters throughout the country.
The PRC EMS deploys emergency medical services units, which consist of emergency medical technicians on board ambulance vehicles, to provide on-scene patient care and treatment and transport to medical facilities. From January to April this year, the PRC EMS has responded to 2,579 incidents, 2,094 of which were free, while 485 were paid. These responses involved 3,435 patients, of whom 1,420 were transported. Of those who were transported, 1,118 availed of the service for free, while 302 opted to pay.
According to the World Health Organization, approximately 1.3 million people die each year as a result of road traffic accidents. It added that 20 to 50 million persons more are injured, with some acquiring disability.