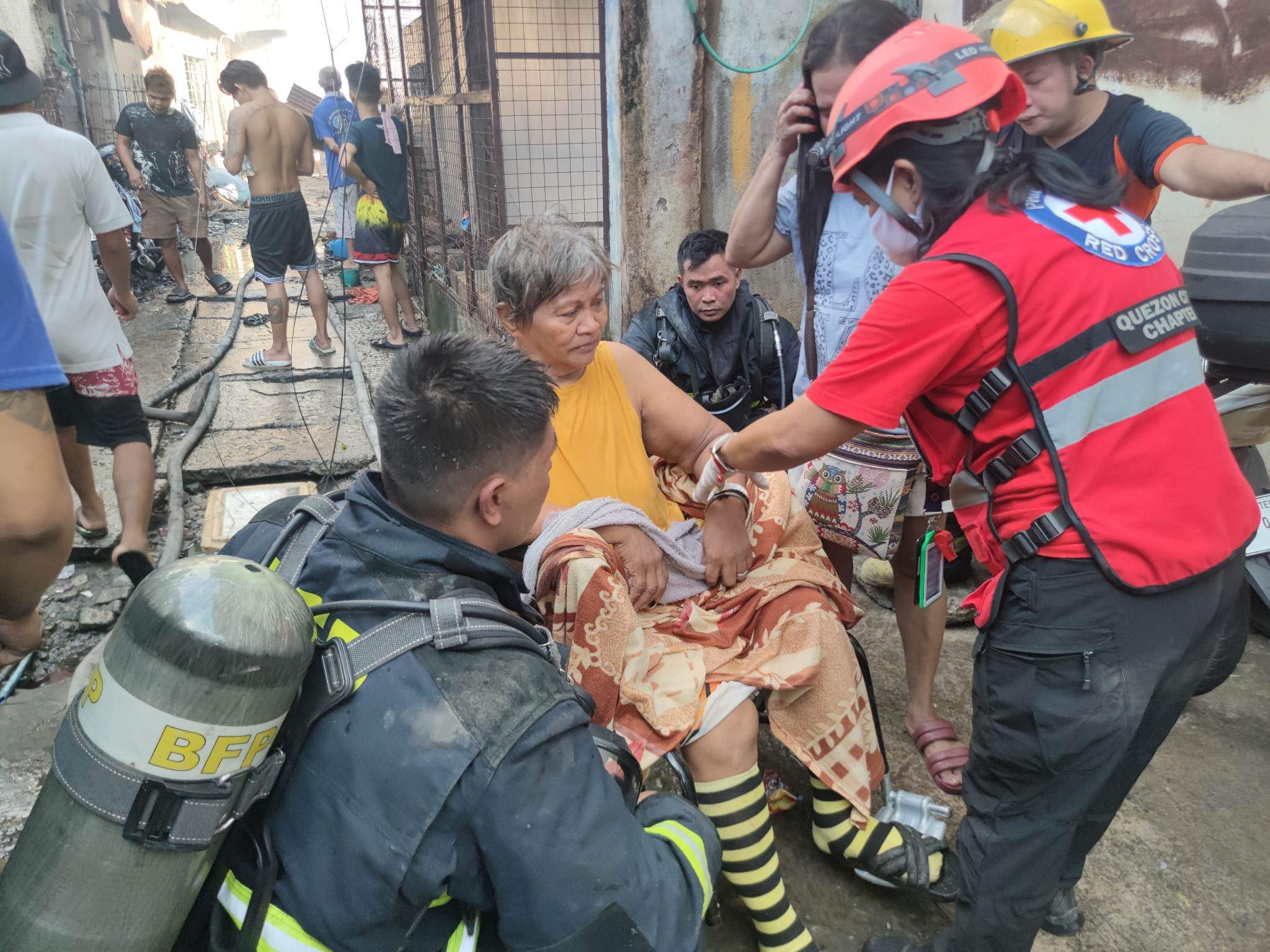 "I commend our team of firefighting volunteers for doing a fantastic job. It is important to realize that the PRC has many unsung heroes. As volunteers it is just fitting to honor them for their bravery and their eagerness to save lives and alleviate the suffering of our kababayans," said PRC Chairman and CEO Richard J. Gordon.
On February 1st, Philippine Red Cross (PRC) firefighting teams from the PRC National Headquarters responded to a big fire that reached the 3rd alarm in Brgy. Masambong in Quezon City and rescued four members of the Ceazar family.
The Ceazar family found themselves trapped in their own homes as the fire ravaged a compound where they were residing. Two teams of PRC firefighting volunteers found a way to reach them by climbing over an establishment and piercing a wall to make a hole in order to reach the trapped family, including 67-year-old father Danny Caesar, 67-year-old mother Ramona Ceazar and their children 31-year-old Stella Marie and 28-year-old Danny Jr.
What made the situation even more difficult was the condition of the family's mother, Ramona, who was unable to walk and needed to be transported out of the house using a wheelchair.
"Due to the quick thinking and determinedness of our PRC firefighters, lives were saved and our organization recognizes those who have put their lives in danger to save the lives of others," added Gordon.
The two teams of PRC firefighters for commendation include Team Leaders Jestoni Destura and Romel Barroga, team members Von Cypress, Paul Rei Guiang, Henry Sablay, Neil Jason Almero, Alfred Bautista, Zandro Cenizal, Friendly Daque, Ezekiel Daque, Steven Clark Leant, Kim Ordonez, Ferdinand Pacarro, Osmundo Cabanero, and Mharu Rabaino.
PRC also sent an ambulance team to the scene of the fire to provide emergency medical assistance to those families affected. About 500 families or 2,500 individuals were directly affected by the fire. These families are now relocated to temporary evacuation centers at the Apolonio Tennis Court and Masambong Covered court.
PRC, through its Quezon City Chapter, is preparing to distribute hot meals to the affected families as of press time.