PRC salutes blood donation partners anew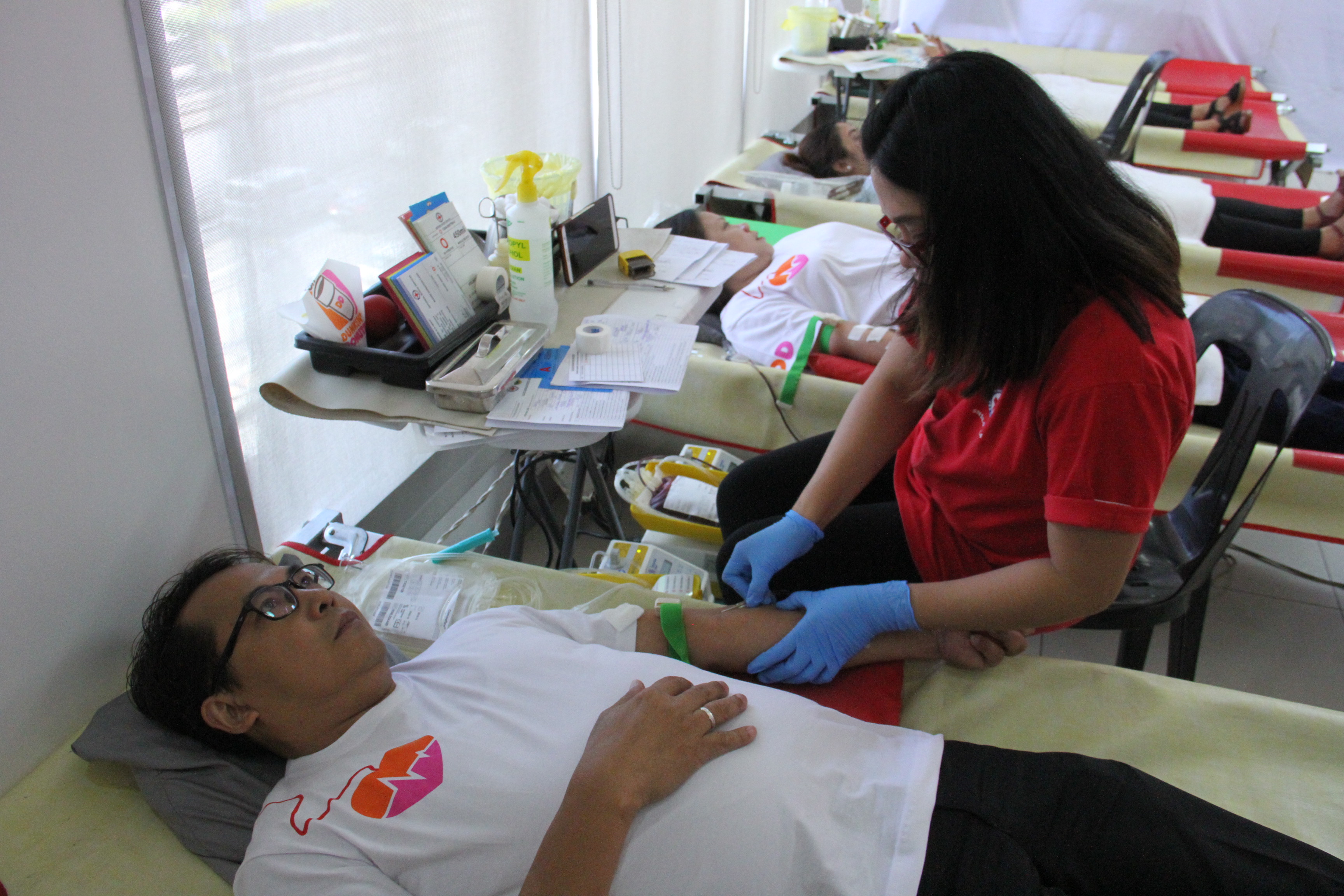 PRC has been known for its commitment to save lives—and one of the ways to save life is to provide blood to someone who needs it. Holding a bloodletting event is a great way to collect blood.
Thus, this April, which is a lean month for blood donations, the Philippine Red Cross held various bloodletting activities in cooperation with Dunkin Donuts, Radio Mindanao Network Foundation and Energy FM 106.7. A total of 213 units of blood were collected from different donors.
"I am very thankful to our blood partners and donors for their continuous support for our blood programs.  Through their help, we can keep up with the increasing demand for blood. Blood is essential to life," said PRC Chairman Richard Gordon.
PRC blood collection is a meticulous process from education and recruitment of donors, actual collection, blood testing, preparing blood products and quality assurance. This ensures that available blood is safe for transfusion.
"A blood donation by one person can save up to four lives," said PRC National Blood Services Director Dr. Christie Monina M. Nalupta during her interview with RMN-DZXL 558.
Qualified blood donors receive a donor's card, refreshments, small tokens and a heartfelt thank you.
The Philippine Red Cross has 89 blood service facilities all over the country. Through PRC, blood is within everybody's reach—from Luzon, Visayas to Mindanao.
For blood donations and other blood concerns, dial 143 or 790-23-00.