Red Cross inaugurates branch in Novaliches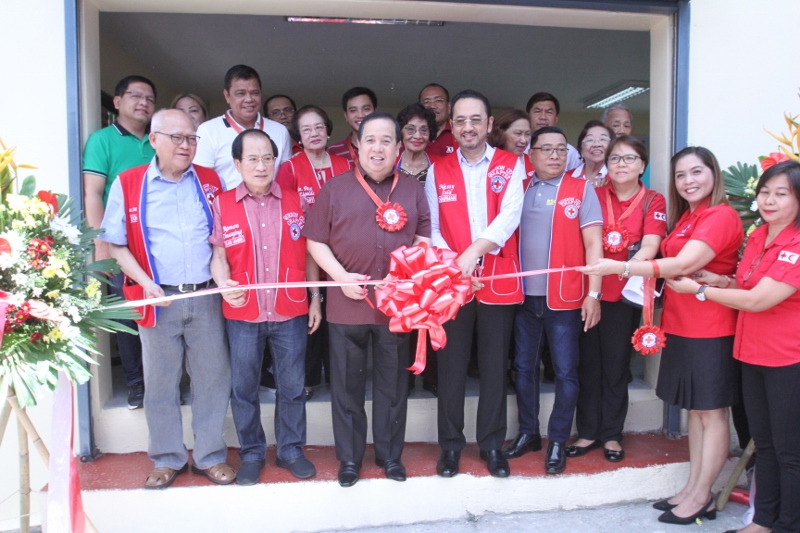 IN AN effort to bring humanitarian initiatives closer to the public, the Philippine Red Cross (PRC) opens a new branch in Novaliches, which will serve as an extension of the Quezon City Branch.
PRC Chairman Richard Gordon, who led the inauguration ceremony last June 18, said the opening of the Novaliches branch will provide easier access to different PRC services, including blood, health, safety, and disaster management.
"Quezon City is the biggest city in Metro Manila. It is only fitting to have a Red Cross branch in every district. We also aim to strengthen the Red Cross 143 program here in Novaliches to have a pool of community volunteers who will be our eyes and ears in times of disasters and emergencies," Gordon said.
Gordon also commended PRC Governor and Quezon City Chairman Ernesto Isla for actively leading the development of the local chapter.
"Help humanity out of duty, not out of credit. Live by our mantra 'Always First, Always Ready, Always There.' If you know this, you will never be a watcher or a spectator, but a leader," Gordon told the volunteers.
Present in the inauguration were Secretary General Elizabeth Zavalla, Chapter Administrator Amparo Perez, QC Chapter Board of Directors, and staff and volunteers.