Gordon urges businesses to have trained first aiders in workplaces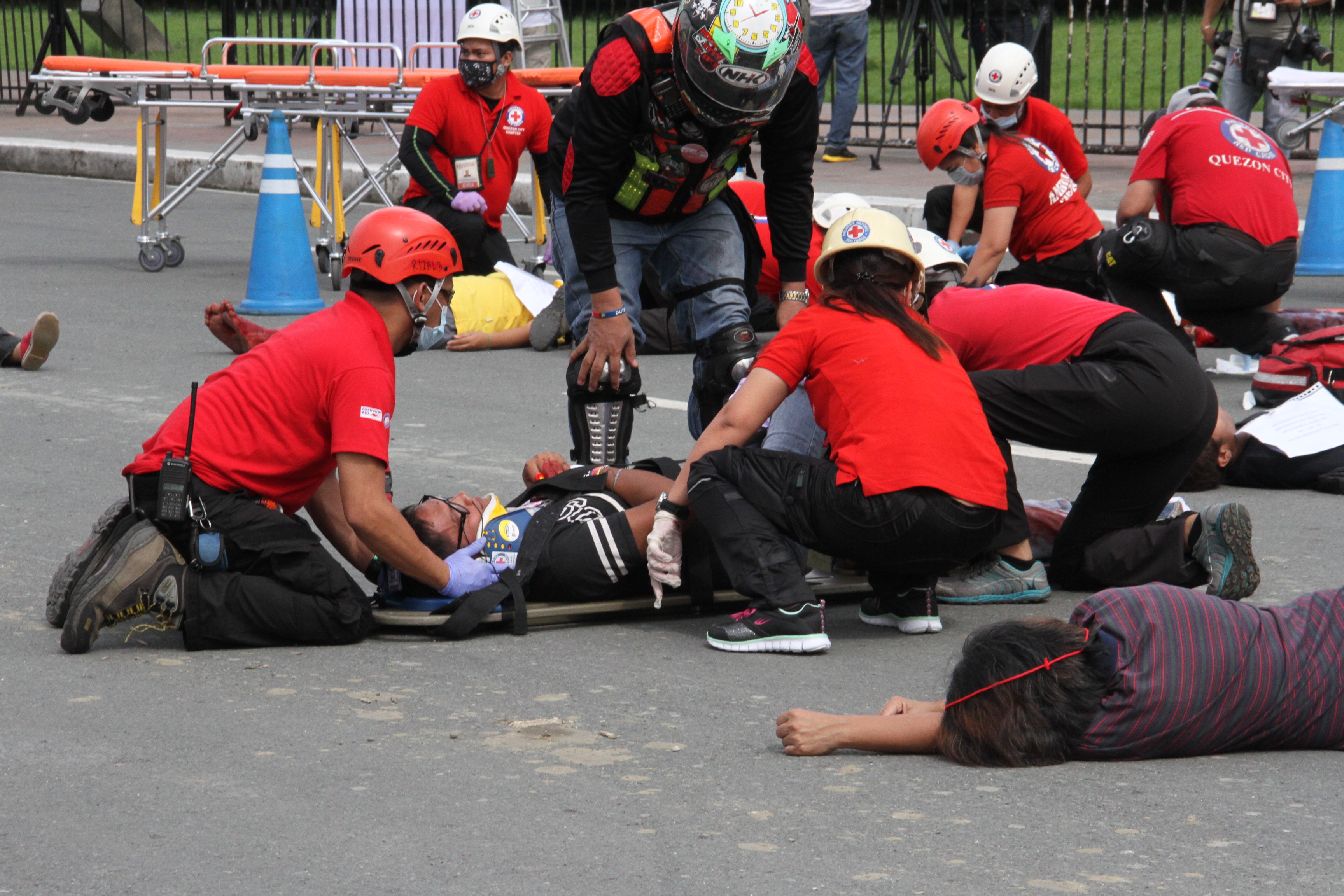 FOLLOWING the recent cases of preventable casualties and injuries in workplaces, Philippine Red Cross (PRC) Chairman Richard Gordon reminded all business establishments to have trained first aiders who will look after the safety of their employees.
Gordon expressed concern over the alleged absence of trained first aiders and ambulance when veteran actor Eddie Garcia got into an incident during shooting.
He added that the incident is a call for business owners to follow the provisions under the Republic Act (RA) 11058 or the "Act Strengthening Compliance with Occupational, Safety and Health (OSH) Standards," which mandates business owners to have workers undertake first aid training from PRC or any recognized organization.
"There could have been better chances of survival if Eddie's case was handled properly. There should be a schooled way of saving lives whenever such preventable incident happened. The Red Cross is calling on companies, regardless of size and industries, to have trained first aiders in every establishment," Gordon said.
In Garcia's case, a trained individual could have immediately assessed whether he was conscious or unconscious, as well as confirmed if it was cardiac arrest. Moreover, somebody could have assessed possible injuries and call appropriate help.
The proper way of handling such cases is to identify if there is a reason to suspect spine injury. Then, the first aider should prevent the movement of the head and neck of the patient by manually stabilizing and applying cervical collar. This could prevent worsening of injury until an ambulance arrives. Signs of life must also be monitored.
The Red Cross offers first aid training designed to meet the needs of companies and communities, including standard first aid and basic life support, occupational first aid, emergency first aid, junior first aid, and water safety.
PRC, with its fleet of 150 ambulances and thousands of trained first aiders, could also be tapped to provide on-site first aid and emergency services, including mass gatherings, sporting events, and festivals.
PRC is also calling on homeowners' associations to conduct first aid training for maids and drivers to ensure household safety.
"The public should know that the Red Cross is ready to offer its first aid and ambulance services for a reasonable amount—enough to sustain our operations that require fuel and maintenance costs. We want to build a culture of safety among Filipinos by having one trained first aider in every household," he added.
For inquiries on first aid training and ambulance services, call 790-2300 or send an email to [email protected].