Red Cross gives first aid training to 1,100 Persons Deprived of Liberty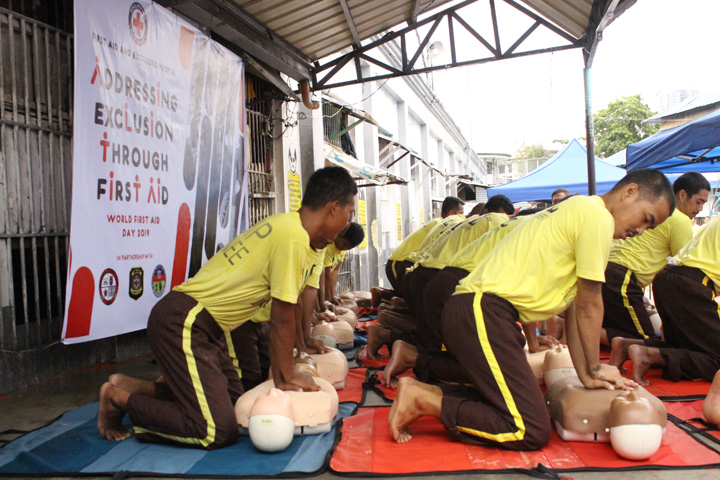 A total of 1,100 Persons Deprived of Liberty (PDL) in Manila City Jail were given free basic first aid training by the Philippine Red Cross (PRC) Safety Services volunteers and staff on Saturday, September 14, 2019 in commemoration to the World First Aid Day.
World First Aid Day was introduced 19 years ago by the International Federation of Red Cross and Red Crescent Societies (IFRC). The celebration takes place every second Saturday of September to raise awareness of the importance of first aid and how to administer it. This year's theme is "First Aid and Excluded People".
"PRC goal is to have a first aider in every household. It is essential to have a practical understanding about the basics in giving first aid. This is to give others a chance, even the ones excluded from the society like PDLs' to be equipped with knowledge in administering first aid. We uplift human dignity. That is the Red Cross way", said PRC Chairman and CEO Richard Gordon.
Aside from first aid training, PRC Welfare Services volunteers and staff provided psychosocial support to 100 PDLs' and PRC Safety Services distributed toothpaste, bath soap and bottled water.
The efforts of PRC were recognized via a Plaque of Appreciation by Manila City Jail Management represented by Manila City Jail Warden Jail Superintendent Randel H. Latoza, MNSA.