PRC MVR 5: PH's largest humanitarian run returns on December 8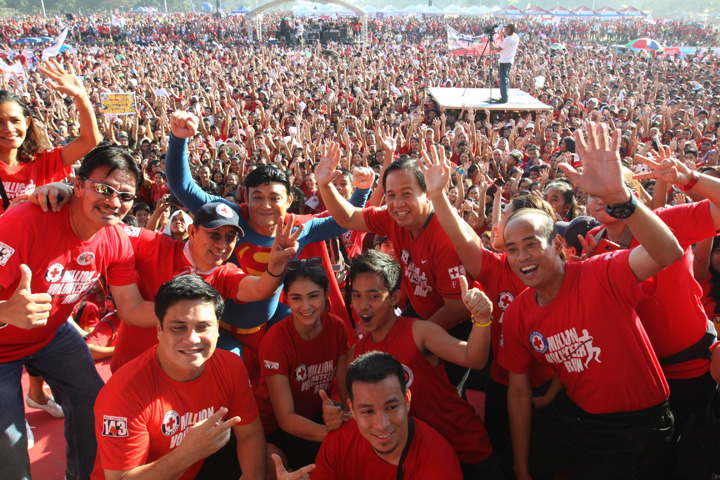 IN A country that is no stranger to natural calamities, the catastrophic impact of disasters can be mitigated if local communities, through the Philippine Red Cross local chapters, are equipped with life-saving assets.
For this purpose, the Philippine Red Cross (PRC) is holding the fifth edition of the Million Volunteer Run (MVR) on December 8 with the goal of raising funds to build the capacity of its 104 chapters by acquiring life-saving equipment, such as ambulances, boats, fire trucks, and rescue vehicles; as well as conducting first aid and disaster resilience trainings in communities. The funds will also further support the organization's humanitarian interventions in areas hit by disaster and health emergencies.
Red Cross MVR, which is the country's largest humanitarian run, will be held at the Quirino Grandstand and in multiple sites as supported by its local chapters nationwide.
"The environment in which PRC operates presents a host of challenges and opportunities in terms of scale of disasters, epidemics, emergencies and even crises brought by armed conflicts. Necessarily, there is an ever growing demand for humanitarian response and we can only do this if all communities are supported by an organization that is always first, always ready, and always there," Chairman Richard Gordon said.
"This year, we are inviting the public to once again do something life-changing and help us address humanitarian problems before they even occur. Join the MVR!" Gordon added.
For only P700, one can contribute to the cause by joining the run, which has two distances – 3k and 5k. The rate covers a singlet, race bib, and an opportunity to be part of Red Cross 143 – a flagship program for community volunteers which enables them to be part of the frontliners during response and disaster operations.
"We are also inviting companies or individuals to sponsor runners as their donation to the Philippine Red Cross," PRC Governor Ernesto Isla, MVR 5 Committee Head said. Interested runners may register through www.facebook.com/MillionVolunteerRun.
Moreover, PRC encourages companies and organizations to partner in the event. Interested partners may contact +639175106343 or [email protected].