Angel Locsin: More than an angel, a true hero for humanity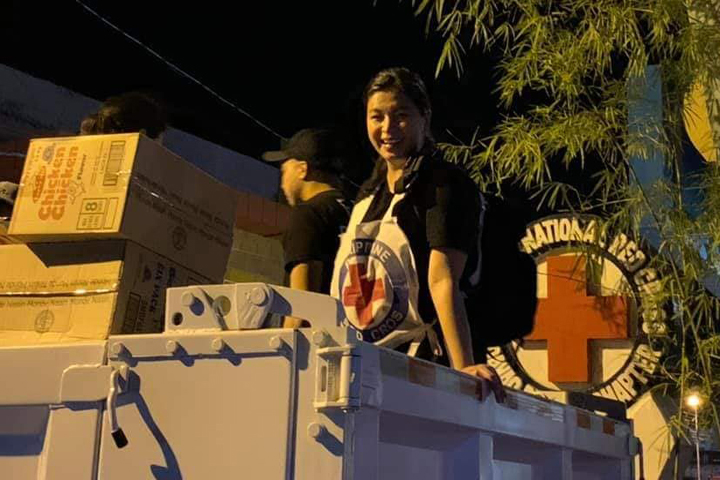 Angel Locsin may just have it all – an angelic face, a soaring career and a blissful love story. But what others may be unaware of is her good heart that genuinely cares for others, an angel not just by name but in selfless deeds.
Born as Angelica Colmenares, Angel has been a householdname on TV and in the movie screen. She is known for her remarkable acting skills which earned her various awards and recognition. Being a sought after celebrity, her schedule is almost always full to the hilt. However, there is one thing that a busy schedule cannot keep her from –helping others.
Just a few days ago, Locsin, together with her fiancé Neil Arce, was seen in Davao buying rice, other food items and hygiene essentials then bringing them to Philippine Red Cross (PRC) Chapters as assistance to those who were deeply affected by the series of earthquakes in Mindanao. And this is not the first time that Angel has extended help to the vulnerable through the Red Cross.
Since Typhoon Ondoy in 2009, Locsin has been a familiar face during PRC relief packing activities. Popular as she is, she would avoid any special treatment and would insist on sitting on cold floors or anywhere other volunteers would sit while packing relief items. She would carry heavy boxes of goods and assist those who are finding the load too heavy to lift.After the lifting and the sweating, she would also bring food to share with all the volunteers. All of these she would do wearing that charismatic smile which earned her the admiration of many.
Aside from being present in various relief operations, Angel also became an active advocate of blood donation. Having millions of followers and fans, she would regularly promote the life-saving act of voluntary blood donation. She would also find time to get enough sleep and rest to qualify as blood donor and has given enough to be called a Blood Galloner.
Philippine Red Cross Chairman, Sen. Richard Gordon has acknowledged the humanitarian actions of Locsin through a post on his official Facebook page, "Angel indeed, Ms. Angel Locsin, together with her fiancé, Neil Arce, personally went to Davao del Sur Chapter to donate and volunteer in the distribution of relief goods and hygiene kits for the quake-hit families. She has been supporting PRC for a long time and has participated during relief distributions since Typhoon Ondoy. Thank you, Angel, for trusting the Philippine Red Cross."
Angel may be remembered by many as the fictional Pinay heroine Darna but for the countless lives she has touched through her acts of volunteerism and her altruistic efforts, she will be their real life superhero without a cape or a costume but with an angelic heart for humanity.