RED CROSS BAKUNA BUS VACCINATES IN PENABLANCA, CAGAYAN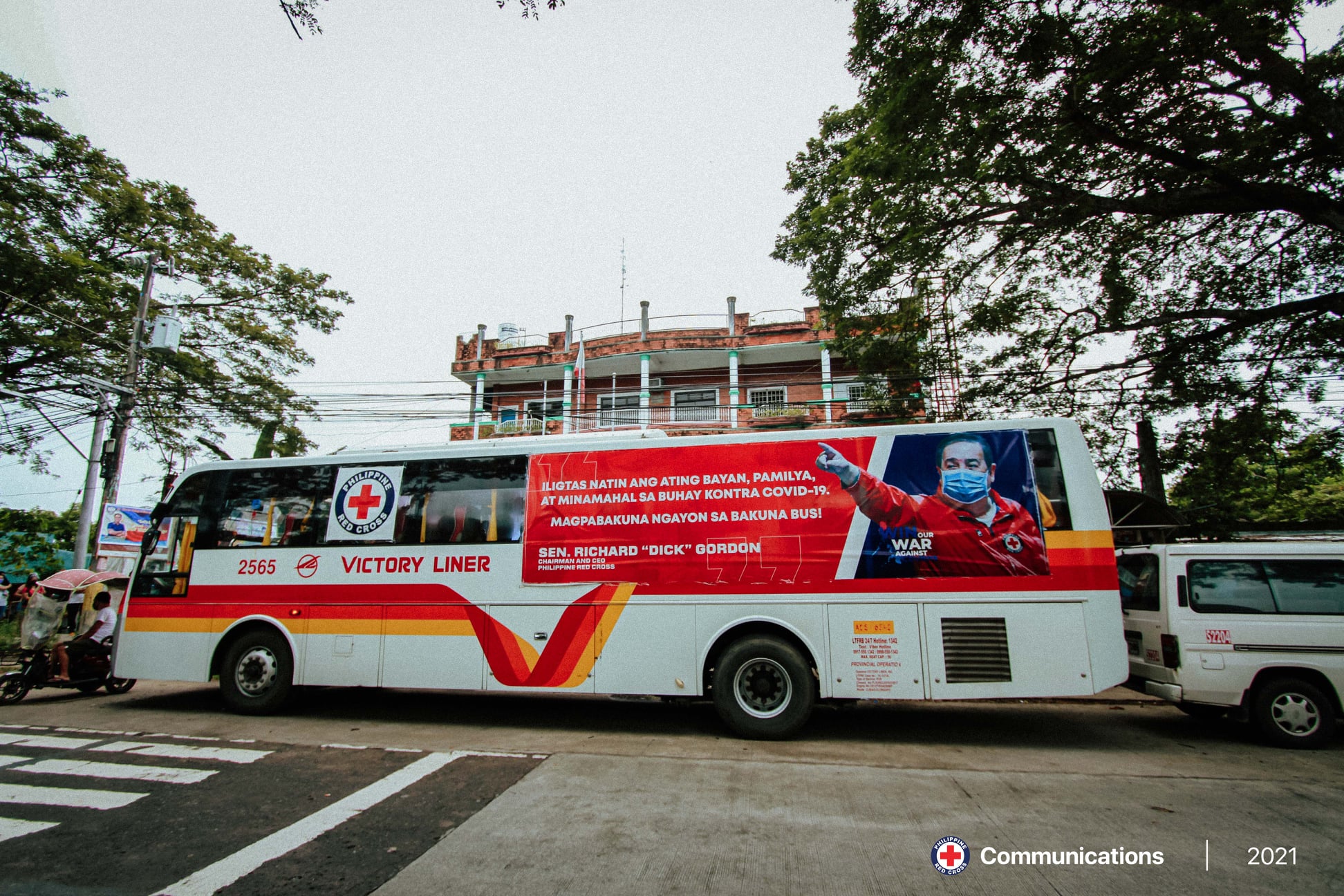 This week, the country's premier humanitarian organization continues to send their Bakuna Buses to far-flung areas, especially communities that do not have easy access to vaccines.
"We commit to intensify our vaccination efforts as we all have one goal, to reach herd immunity," reiterates Chairman and CEO Senator Dick Gordon.
Last October 25, 2021, one of the Philippine Red Cross (PRC) Bakuna Buses drove to Penablanca, Cagayan aiming to jab 167 individuals with Sinovac on the first day, and 95 individuals on the second day.
On October 29 and 30, 2021, PRC volunteers and staff in Cagayan will drive to Aparri East to vaccinate 189 individuals, and Buguey 1 to vaccinate 120 with Sinovac.
According to PRC Health Services, as of October 25, the PRC Bakuna Bus in Cagayan provided by Victory Liner has vaccinated over 5,382 individuals ever since the humanitarian organization first rolled out the buses last September 9, 2021. Out of the 5,382, over 2,960 are now fully vaccinated by the PRC Cagayan Chapter.