PRC TURNS OVER MOTORCYCLES TO ITS LOCAL CHAPTERS FOR FASTER HUMANITARIAN RESPONSE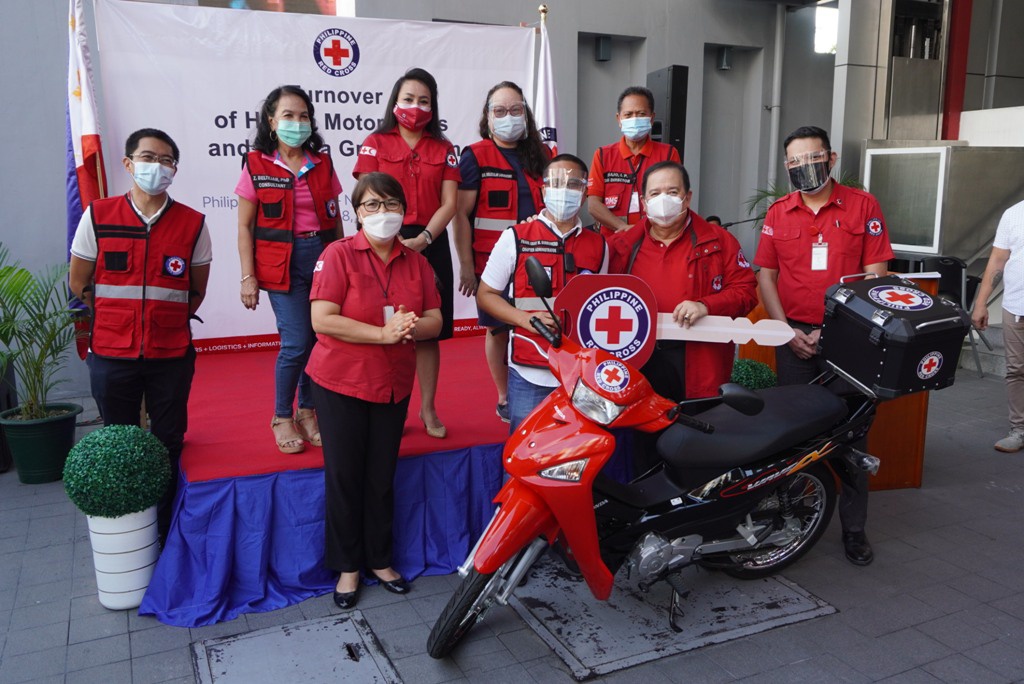 Philippine Red Cross (PRC) Chairman and CEO Sen. Dick Gordon led the online turnover of motorcycle units with an insulated top box to PRC local chapters in North Luzon, Central Luzon, South Luzon, Bicol, Visayas, and Mindanao clusters on December 10, 2021.
PRC Chairman and CEO Sen. Dick Gordon expressed his gratitude to Honda Philippines Inc. President Mr. Susumu Mitsuishi for the new 104 motorcycles that will strengthen PRC's fleet for immediate response during emergencies. Chairman Gordon assured that these donations are beneficial as the Red Cross expands its capacity to reach more areas nationwide.
"The Philippine Red Cross continues to innovate with new motorcycles through our 104 chapters. Motorcycles and their riders are an essential part of our arsenal of services to deliver blood, to deliver swab and saliva specimens to our molecular laboratories, and to perform other humanitarian interventions to aid the most vulnerable," Gordon said.
Before delivering the motorcycles to the various PRC Chapters, ChairmanGordon instructed the PRC staff and volunteers to undergo safety training for motorcycle riders for proper handling, motorcycle operations, and road safety.
The training was composed of three hours of classroom lectures and three hours of practical motorcycle handling to ensure the safety of the motorcycle riders.