RED CROSS MOLECULAR LABORATORY RESUMES OPERATIONS IN CEBU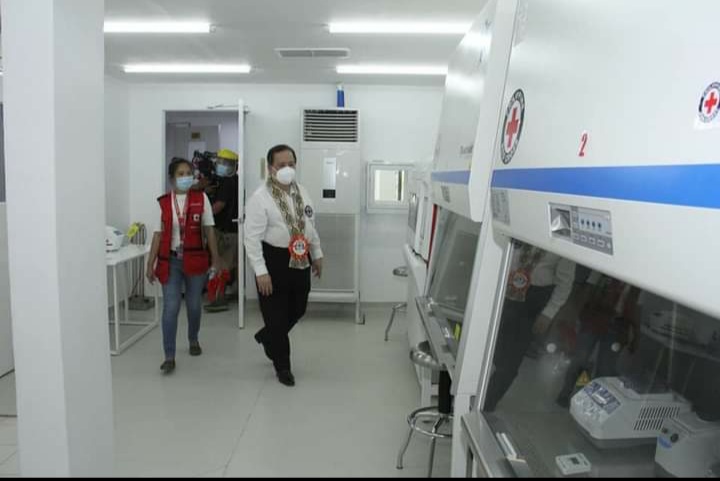 Despite the devastation caused by Super Typhoon Odette, the Philippine Red Cross(PRC) remains to be at the forefront of testing against COVID-19 as their Cebu Molecular Laboratory resumes its operations today, December 5, 2022.
According to PRC Cebu Chapter, the molecular laboratory can now accommodate all the walk-in clients while the Chapter is waiting for the booking platform to be activated again.
" As the country's premier humanitarian organization, we made it a point to immediately resume operations of the molecular laboratory especially with the increasing number of COVID-19 cases and the threat of the new Omicron variant," said Chairman and Sen. CEO Dick Gordon.
At the same time, Gordon urged the public to stay alert and be more vigilant amidst the threat of Omicron. " I also call for a sense of urgency, a call for the sense of duty in the highest order. As we are still in a pandemic, I want to reiterate the importance of regular testing to isolate the asymptomatic spreaders," added Gordon.
Meanwhile, Gordon would also like to send his message of gratitude to Aboitiz VECO CEO Erramon Aboitiz and VECO COO Anton Perdices, a long-time partner of the humanitarian organization, for immediately restoring power in the PRC's molecular laboratory and the city.
At present, the PRC is the top test facility in the country, with 14 Covid-19 testing facilities strategically located around Luzon, Visayas, and Mindanao. The PRC has hit more than five million tests since the first laboratory opened last April 2020, testing over 20 percent of the country's testing capacity.