NESTLE PHILIPPINES DONATES 2M FOR PRC ODETTE OPERATIONS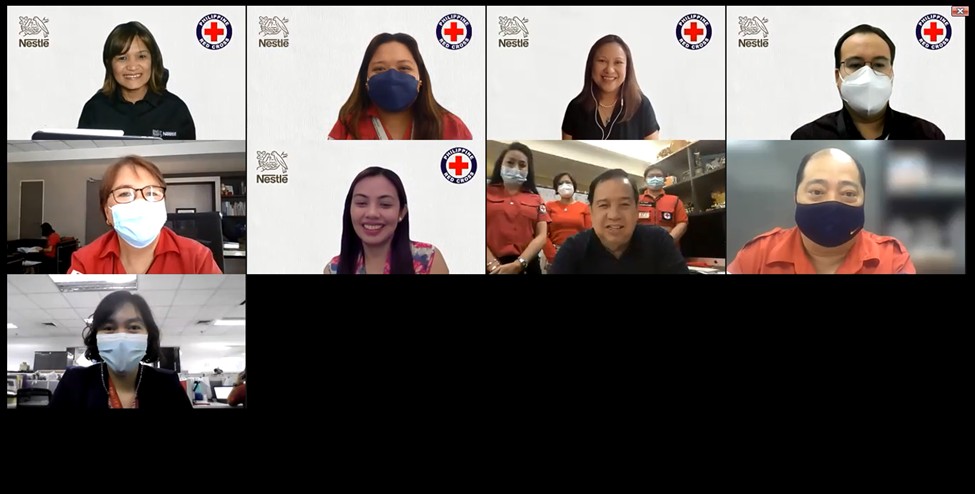 Philippine Red Cross (PRC) Chairman and CEO Sen. Dick Gordon led the online turnover of PHP 2,451,266 donations from Nestle Philippines Inc. to support PRC's ongoing typhoon Odette operations.
Chairman Gordon expressed his gratitude to Nestle Philippines Inc. for the much-needed donation to assist the most vulnerable families affected by Super Typhoon Odette that affected millions of Filipinos in the Palawan, Visayas, and Mindanao region.
Nestle Philippines Inc. is a long-time partner of PRC in responding to disasters and the pandemic to alleviate human suffering and uplift the dignity of the people. Nestle Philippines recently donated PHP 10,000,000 for Covid-19 operations in 2020, PHP 203,330 during Mindanao Earthquake in 2019, PHP 1,064,930 for other humanitarian interventions in 2018 and 2017, PHP 1,000,000 for millennium partnership and PHP 10,000,000 donation to PRC in 2016.
"Nestle Philippines Inc. has always been a partner of the Philippine Red Cross as part of its corporate social responsibility. Your donation will boost and provide additional support to the Filipino people greatly affected by Typhoon Odette. May we always are partners who support each other in every Red Cross endeavor," Chairman Gordon said.
Almost two months following what was recorded as the most destructive storm in 2021, PRC continues to provide aid to locals across Visayas, Mindanao, and Palawan through the continuous deployment of PRC assets to alleviate human suffering and uplift the dignity of the people.