RED CROSS HAS DONE MORE THAN 14,000 HEMODIALYSIS TREATMENTS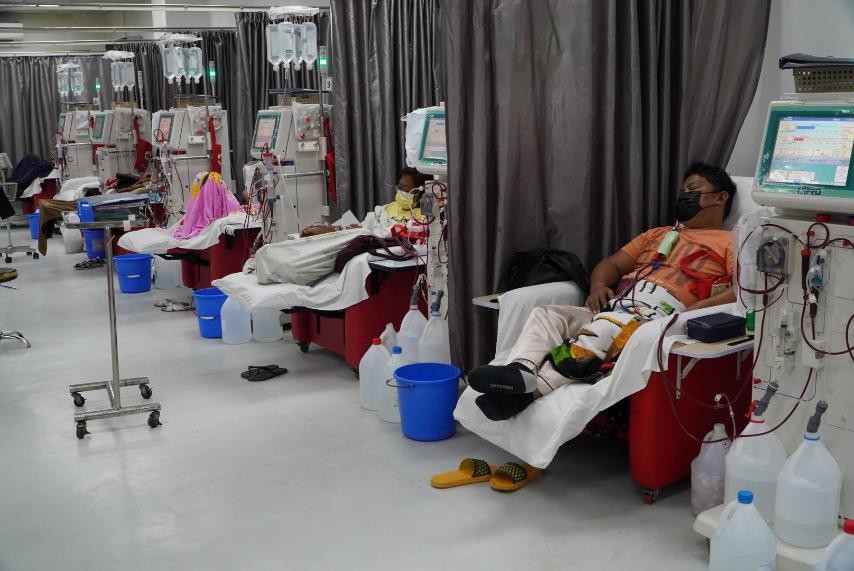 Port Area,Manila- The Philippine Red Cross(PRC) Hemodialysis Center has now done 14,006 hemodialysis treatments as of February 1, 2022 since welcoming its first patients back in February 2019.
"We established a hemodialysis center to strengthen the Red Cross humanitarian efforts to uplift human dignity," said Chairman and CEO Dick Gordon.
Despite the ongoing pandemic, the PRC Hemodialysis Center has remained in operation and has treated over 71 patients providing 7,183 treatments last 2020, and 3942 treatments last 2021.
Right now, the PRC Hemodialysis Center has 22 patients and is actively looking for more since the facility can accommodate up to 90 patients, depending on whether they are on a twice or thrice a week hemodialysis program. With its 15 state-of-the-art dialysis machines donated by Dr. Takao Suzuki, the chairperson of Tokushukai General Inc. Association, and hemodialysis treatments funded by the Bloomberry Foundation, the PRC is offering the Hemodialysis Samaritan Program to patients needing hemodialysis treatment.