Philippine Red Cross Laguna Chapter opens new branch in Siniloan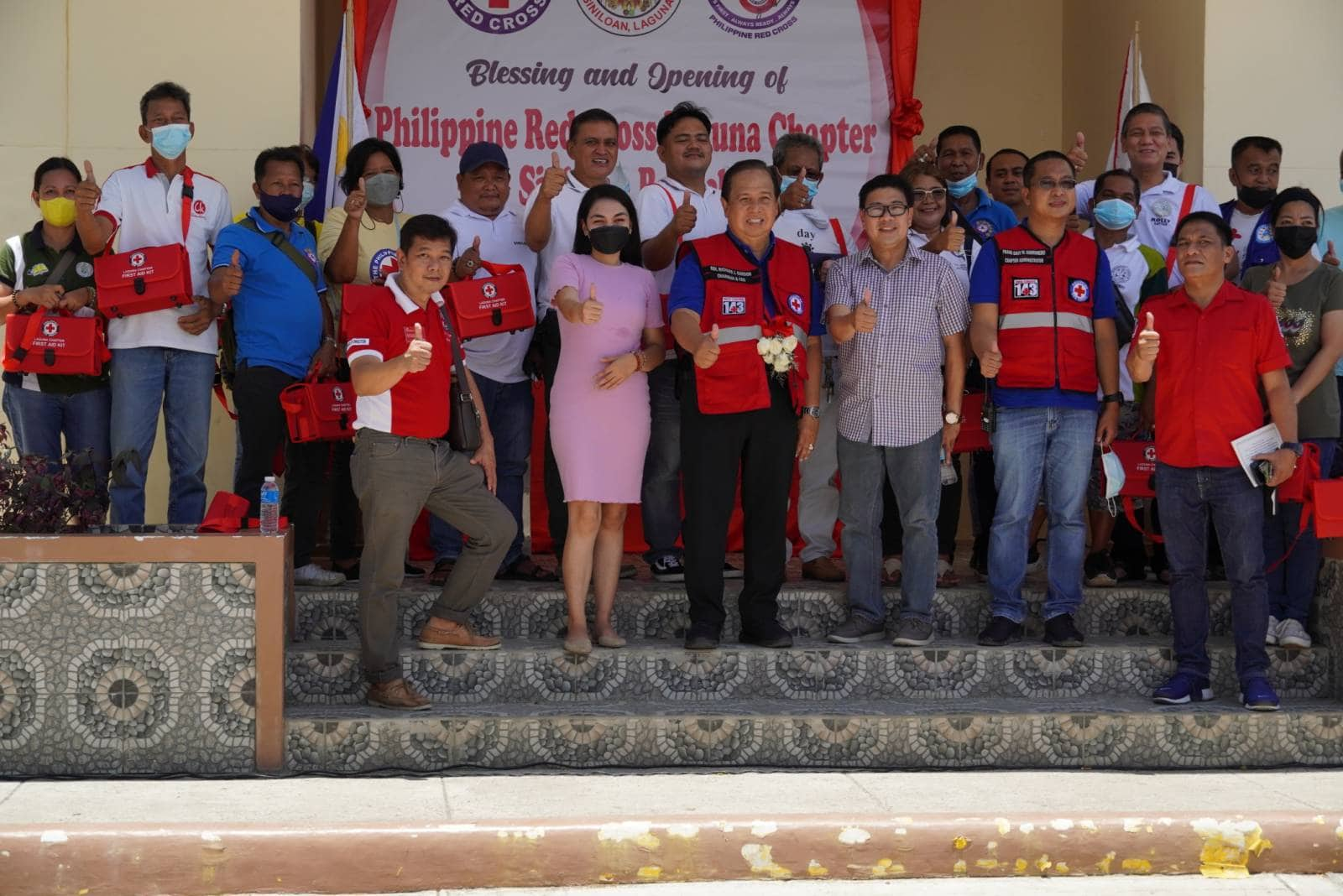 In efforts to reach more people in need and to offer reliable help, Philippine Red Cross (PRC) and PRC Chairman and CEO Senator Richard 'Dick' J. Gordon welcomed a new branch of the Laguna Chapter in the multipurpose building of Barangay Wawa, Siniloan, Laguna on April 29. In attendance at the opening ceremony were Chapter Administrator Frank Gray Sorromero and members of the Laguna Chapter Board of Directors. The establishment of the PRC branch in Siniloan was made possible through the support of Mayor Rainier Leopando, whom Senator Gordon acknowledged in his speech.
Senator Gordon reminded the audience members at the opening ceremony that PRC is not a government entity, that volunteers compose it, that they do it without a salary, to uplift human dignity and alleviate human suffering. He lauded Red Cross volunteers for their leadership shown through action.
He emphasized the importance of "pagmamalasakit," or compassion, which he and the PRC have stood for since its founding in 1947. He cited the Republic of Korea's donation of a water tanker to the PRC and PRC's assistance to other nations, like Ukraine. He also referred to the PRC's contribution to the RT-PCR testing for Covid-19 in the Philippines; the PRC has conducted more than 5.5 million tests.
Senator Gordon also emphasized that even though the Red Cross helps the people, it is not about just giving away provisions but about empowering people. He says that as a leader, his goal is to strengthen people's abilities. "Tumutulong tayo para may dangal at dignidad tayo," Senator Gordon said.