Philippine Red Cross and Canadian Red Cross visit Cebu to sign agreement for implementation of WASH Development and Readiness Project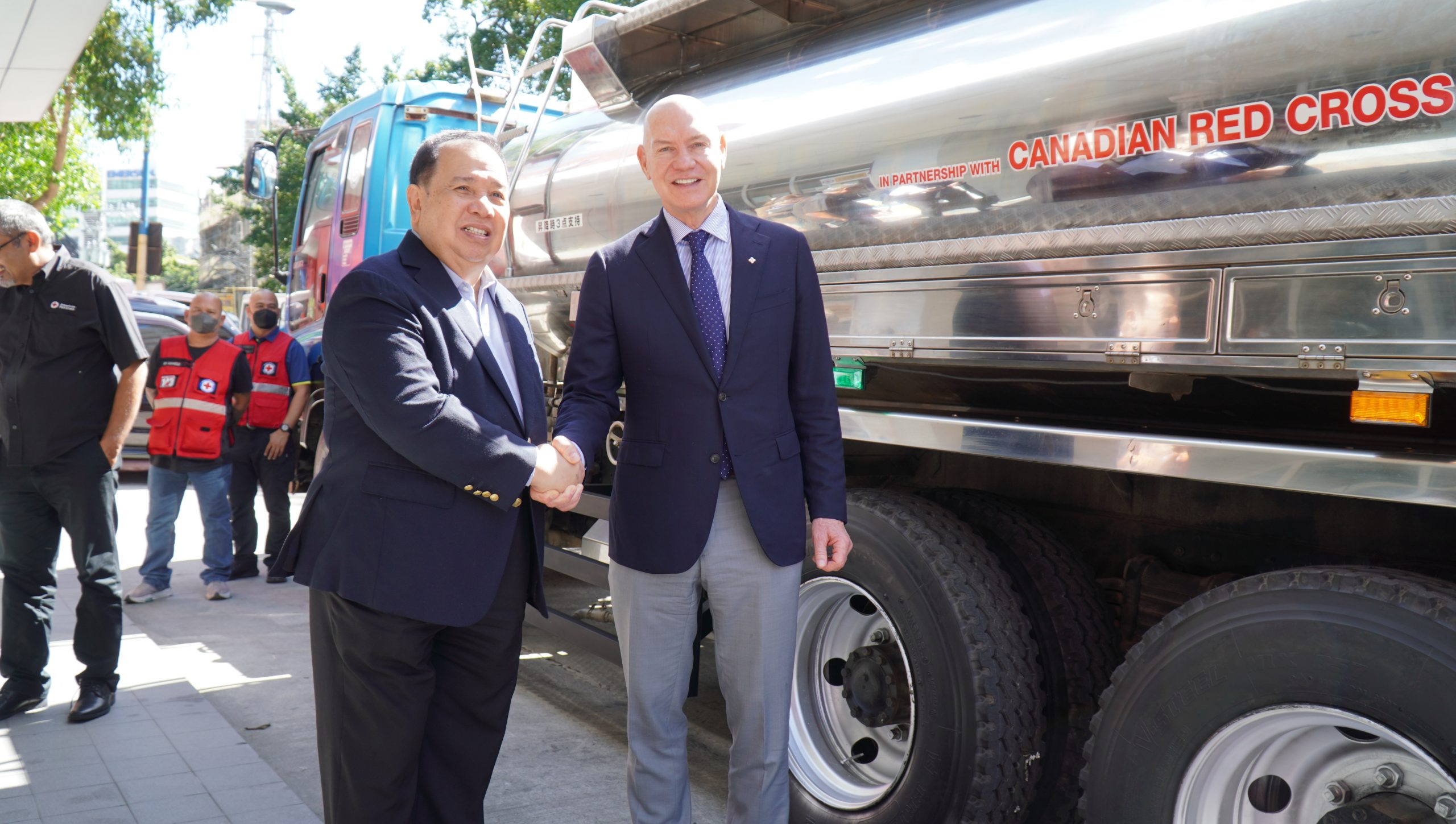 The Philippine Red Cross (PRC) continuously intensifies its efforts in building healthy and resilient communities through its developmental programs and services. In line with this initiative, PRC Chairman and CEO Richard J. Gordon, Secretary General Dr. Gwendolyn T. Pang, together with the President and CEO of the Canadian Red Cross Conrad Sauve and Asia Pacific Region Head Ms. Yunhong Zhang, visited Cebu and signed the Memorandum of Agreement with the Local Government Unit (LGU), the Department of Education (DepEd), and the Municipal and City Health Offices for the implementation of the WASH Development and Readiness Project today, 11 February.
The WASH (Water, Sanitation, and Hygiene) Readiness Project is a joint project of the PRC and the CRC and aims to reduce the risks of water, sanitation, and hygiene-related diseases in marginalized and vulnerable communities especially during emergencies and disasters. The project targets to reach at least 50,000 individuals in Cebu, Leyte, and Negros Occidental. In Cebu, the project aims to reach four cities and municipalities: Lapu-Lapu City, Naga City, Cordova, and Barili.
"The WASH Readiness Project will strengthen the disaster response capacity of our chapters in Cebu. I am grateful to the Canadian Red Cross, especially to CRC President Conrad Sauve, for supporting this project. The construction of wash hubs and sanitation facilities among others will help our chapters reach more vulnerable communities in times of humanitarian emergencies," said PRC Chairman and CEO Richard J. Gordon.
Capacity building through training; Prepositioning of WASH-related items and equipment (e.g., hygiene kits, jerry cans, menstrual hygiene kits, etc.) in regional warehouses in Visayas; Rehabilitation and Construction of Visayas WASH hubs; Construction of water and sanitation facilities in schools and communities; and community and school-based hygiene promotion are among the activities under the project.
The event was attended by the School Division Superintendent, DepEd Division of Lapu Lapu Dr. Wilfreda D. Bongalos Ph D., CESO V, Naga City Mayor Valdemor Mendiola Chiong, Barili Mayor Pablo John Garcia IV, Lapu Lapu Mayor Junard Chan, Cordova City Mayor Cesar E. Suan, National Commission on Indigenous People representative, and barangay captains.
#