Philippine Red Cross Extends Free Ambulance Transport to Injured Patient from Remote Olanggo Island, Lapu-Lapu City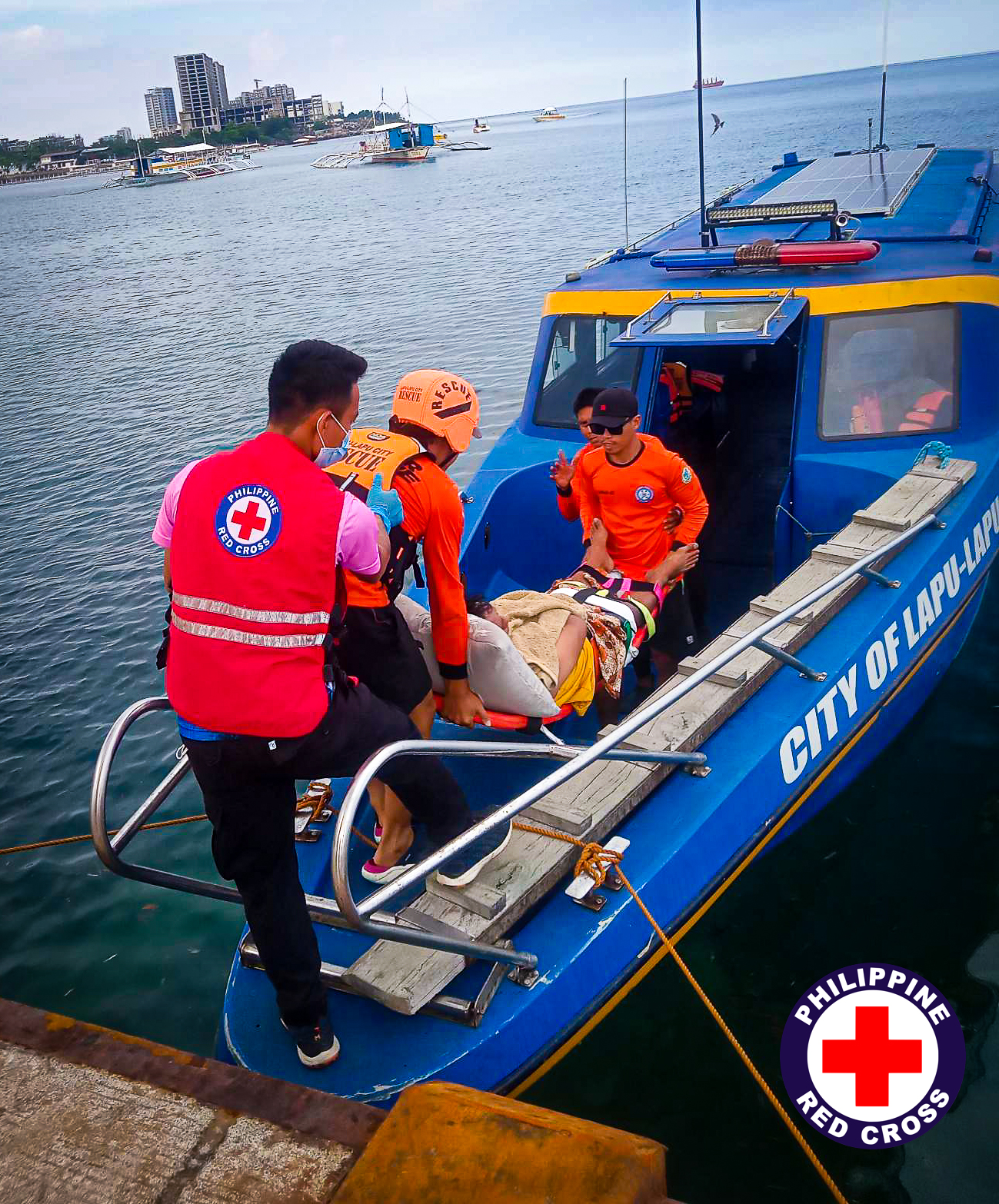 The Philippine Red Cross (PRC) Lapu-Lapu/Cordova Chapter recently provided free ambulance transport service to a 47-year-old male patient who sustained injuries in a motorcycle accident. The incident occurred last may 22, on the remote island of Olanggo, located approximately 20 minutes away from the Lapu-Lapu mainland by sea.
The patient, who suffered a head injury resulting in dizziness and swelling, required immediate medical attention, including a crucial CT scan. Recognizing the urgency of the situation, PRC swiftly organized a transportation plan, in coordination with Lapu-Lapu City Rescue, to ensure the patient's safe transfer to the Lifestream Diagnostic Clinic, where the necessary diagnostic procedure could be performed.
In the words of PRC Chairman Richard J. Gordon, "Our primary objective is to provide swift and effective assistance to those in need, regardless of their circumstances. We are proud to have been able to extend our free ambulance transport service to this injured patient, ensuring that he received the necessary medical attention. It is through the collective efforts of our dedicated volunteers and the support of our generous donors that we are able to make a tangible impact on people's lives. This incident exemplifies our commitment to serving humanity and underscores the importance of accessible healthcare for all."
PRC's Emergency Medical Services (EMS) volunteers transported the indigent patient from Olanggo to the mainland, and subsequently to the Lifestream Diagnostic Clinic, ensuring timely access to the required medical facilities.
The ambulance transport service provided free by PRC is a showcase of its commitment to service.