A Message from Philippine Red Cross Chairman, Dick Gordon, to the outstanding Red Cross Youth members who graduated at the Philippine Military Academy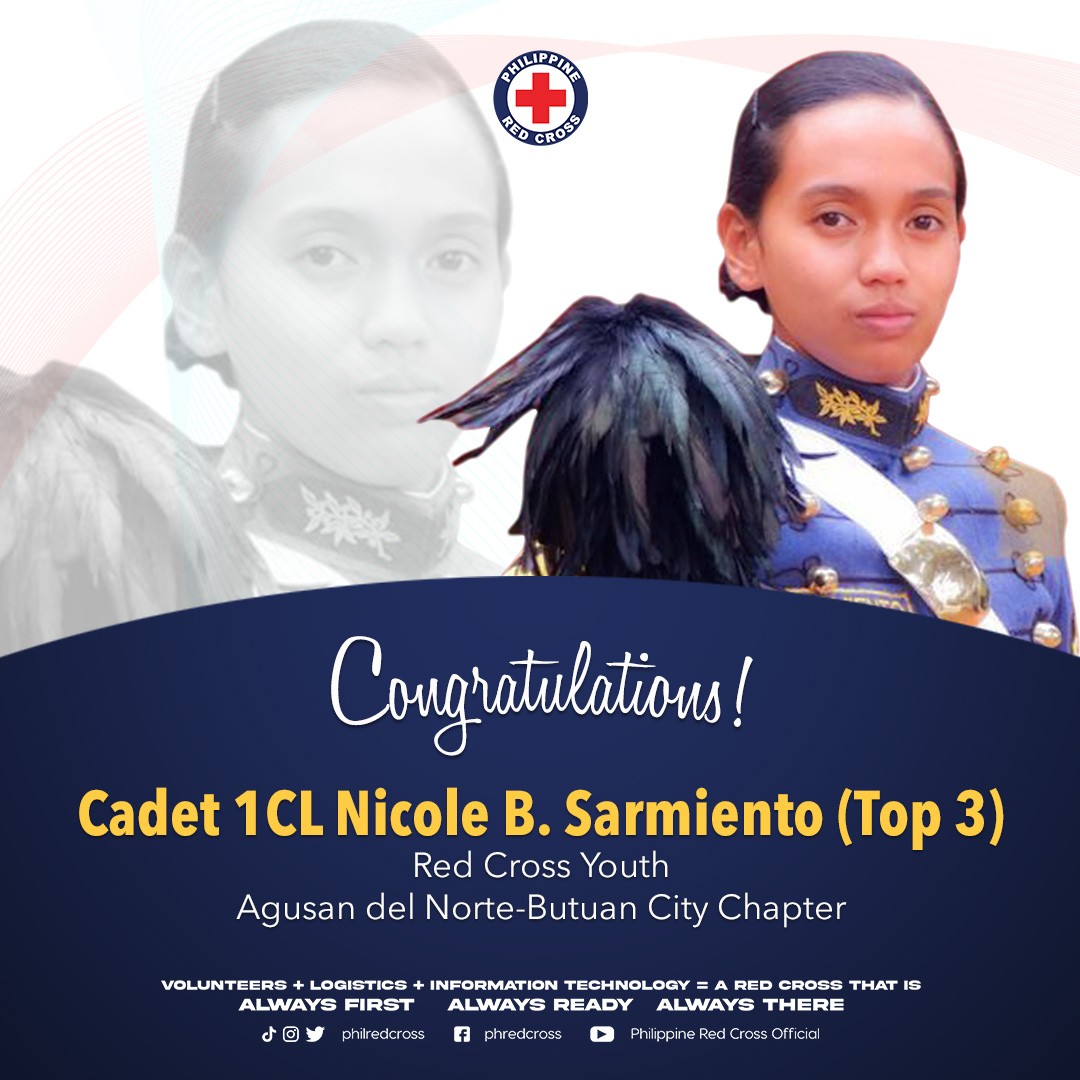 "One of the most courageous acts is self-identification, where you acknowledge your true self, comprehend your core beliefs, and envision the path you want to pursue. In the Red Cross Youth, we empower future leaders. I encourage Red Cross volunteers to always make our presence felt positively. It's not enough that we do something; we must do things with a positive impact.
I salute Rojan, Jeslan and Nicole, and I am proud of them because as Red Cross Youth they have shown self worth and self confidence and it helped them get to PMA, where they excelled and became the true leaders we have always known them to be."
These extraordinary individuals have demonstrated unwavering dedication and determination as members of the Red Cross Youth. Their commitment has paved the way for their success at the PMA, where they have excelled and emerged as the true leaders we have always known them to be.
As Red Cross volunteers, you have the power to make a positive impact on the lives of others. It's not just about doing something; it's about ensuring that our presence is felt in a way that uplifts and inspires those around us.
Be part of the Red Cross Youth and be part of an environment where future leaders can thrive. Email [email protected] today to know more!