Rotary Club Manila 101 signs Memorandum of Agreement with PH Red Cross for a wheelchair donation program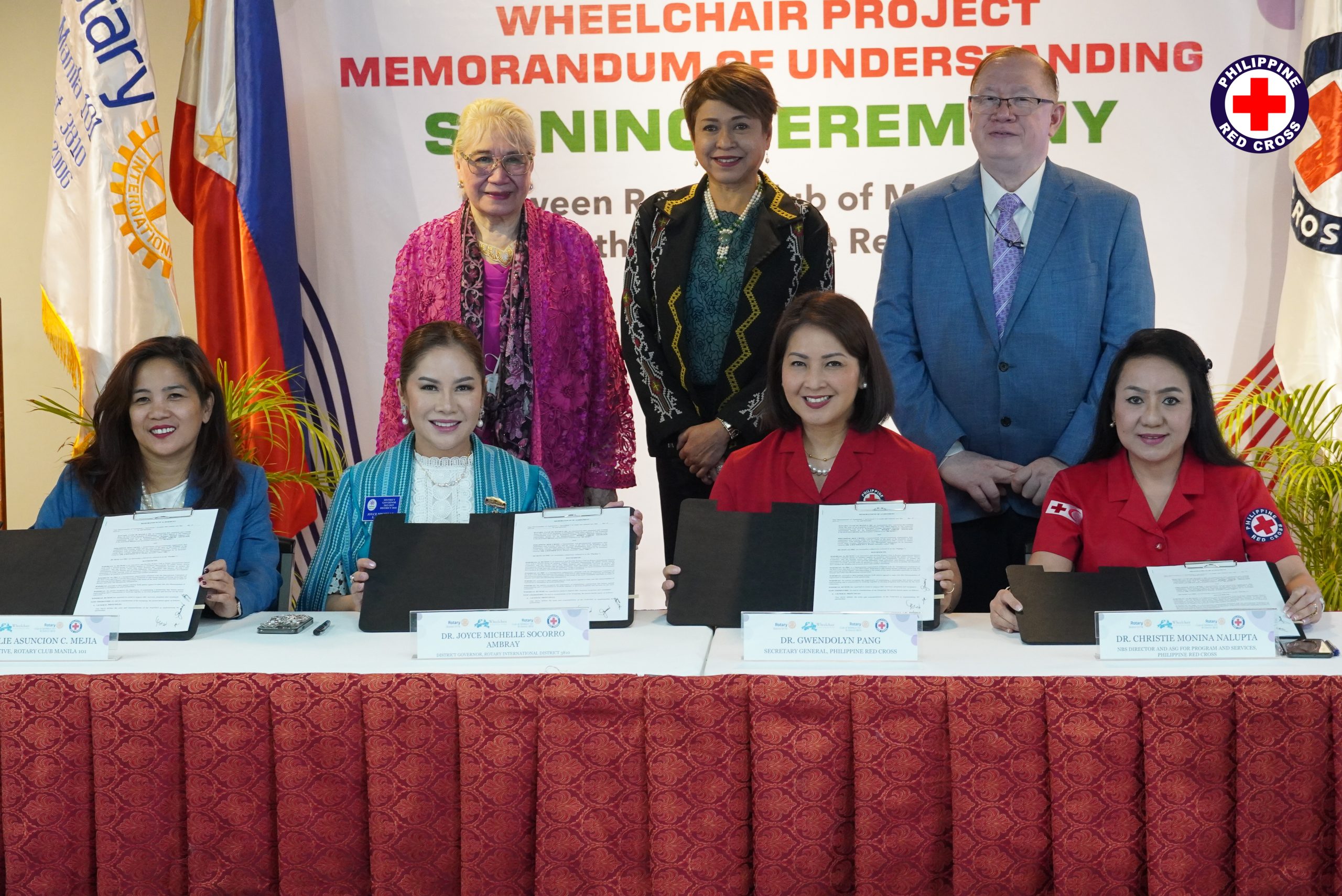 The actual signing of the memorandum of agreement for the turnover of the Rotary's 270 donated wheelchairs to the PRC happened last 25 May, 2023 at the PRC National Headquarters in Mandaluyong.
The donated wheelchairs will be distributed to numerous people with mobility impairments in the country to help them cope with their health conditions. The beneficiaries will be identified and assessed by the PRC and Rotary Club members.
"I would like to extend my gratitude and appreciation to the Rotary for giving us 270 wheelchairs to be distributed for our beneficiaries around the country. Malaking tulong ito upang bigyan sila ng saya at pag-asa sa buhay. The MOA signing between the two organizations today proves that we remain their partner of choice. Just like the Rotary's mission to create lasting change in the world, the PRC is also committed to make this world a better place for all," said PRC Chairman and CEO Richard Gordon.
PRC's Secretary General, Dr. Gwen Pang, also expressed her gratitude to the Rotary, "Being a member of the Rotary Club of Manila 101 and PRC's current Secretary General, I'm so proud and elated to be able to witness the strengthened partnership between my two beloved organizations. Maraming salamat, Rotary sa pagsuporta sa Philippine Red Cross noon at ngayon."
The Rotary is a network of 1.4 million passionate people from around the world aiming to use their skills, energy, and intelligence to take action in various sustainable projects. Since 2006, the Rotary has been able to provide various assistance to the PRC and its chapters: monetary assistance for typhoon survivors, vehicle donations used for crisis situations, emergency equipment, and blood donation campaigns, to name a few.