Philippine Red Cross trains over 7,000 to mark National CPR Day; to sign MOA with KBP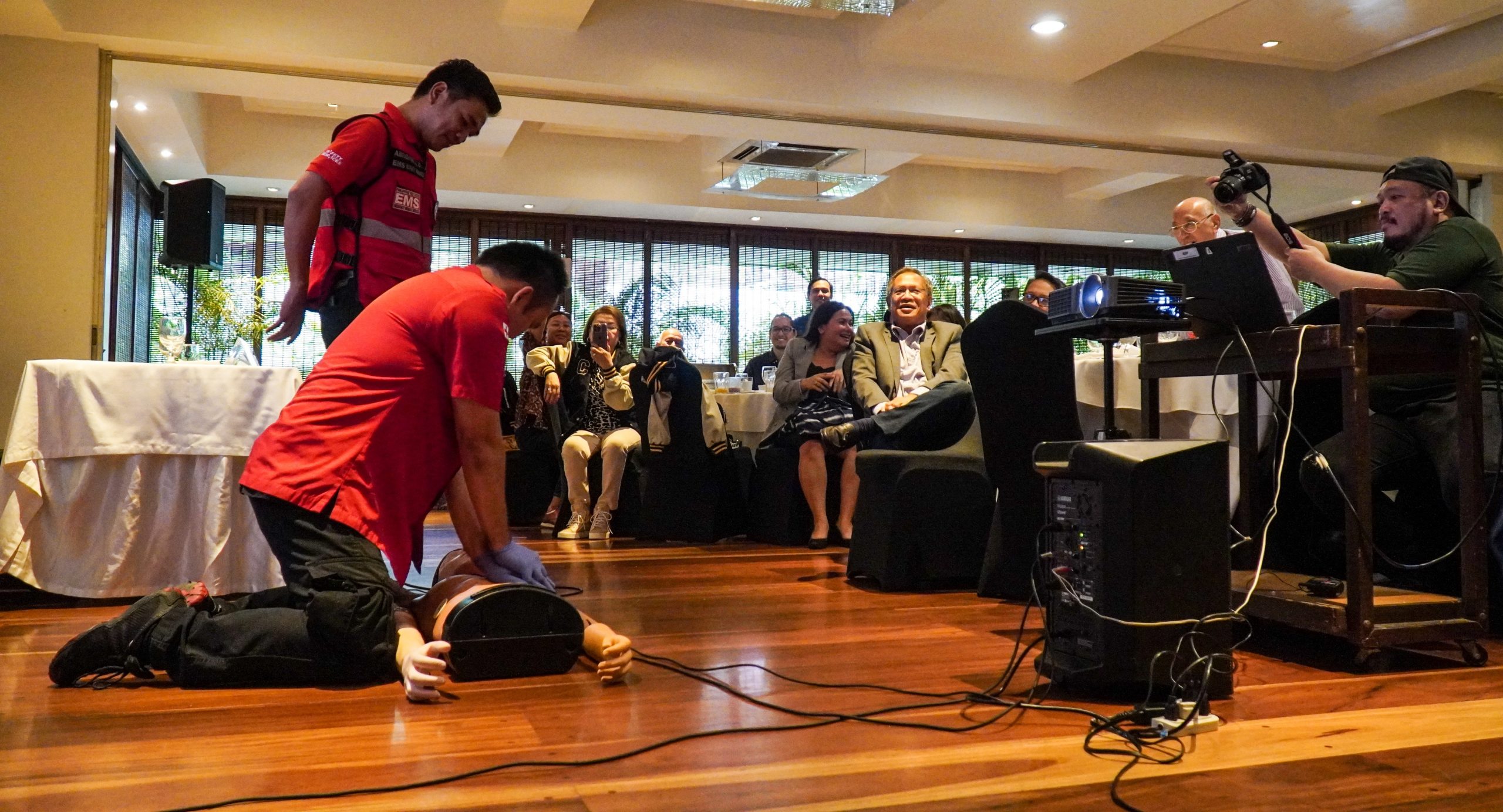 The Philippine Red Cross (PRC) marked National CPR Day last Monday by training over 7,000 people on cardiopulmonary resuscitation (CPR) through its 102 chapters across the country.
Equipping Filipinos with crucial life-saving skills, PRC conducted 63 comprehensive training sessions to equip communities with the knowledge and skills required to respond effectively to emergencies.
PRC Chairman and CEO Dick Gordon commended the exceptional efforts of volunteers and staff for the National CPR Day. "It is our goal here at the PRC to have one first aider in every home. Equipping ourselves and our family members with first aid and CPR skills multiplies the chances of survival in emergency situations, creating a nation that is more resilient and better prepared to handle crises," said Gordon.
Aside from the 7,000 people trained with CPR last July 17, PRC yesterday conducted a first aid and CPR demonstration for the members of the Kapisanan ng mga Brodkaster ng Pilipinas (KBP) which supports Chairman Gordon's vision of building a prepared nation.
Gordon sent Jaylord Abrigado, an officer of PRC's Safety Services to present to the broadcasting community after KBP Chairman Herman Z. Basbaño requested for hands-on instruction in essential CPR techniques and effective first aid responses to various emergencies.
"Our mission at PRC revolves around saving lives. We are glad to equip KBP members with the skills and knowledge necessary to respond effectively in emergencies. This collaboration marks the beginning of an important alliance, aimed at strengthening community resilience and fostering a culture of preparedness," said Gordon.
"We are deeply grateful to the Philippine Red Cross for sharing their expertise with us. This training not only enhances the safety awareness of our broadcasting professionals but also empowers them to play a significant role in saving lives in times of crisis," expressed KBP Chairman Herman Basbaño.
PRC and KBP are exploring a potential partnership through a memorandum of agreement ( MOA ) .
From January to July 2023, the PRC has trained over 84,000 first aiders across the country.