Philippine Red Cross Deploys Comprehensive Operations for President BBM's 2nd State of the Nation Address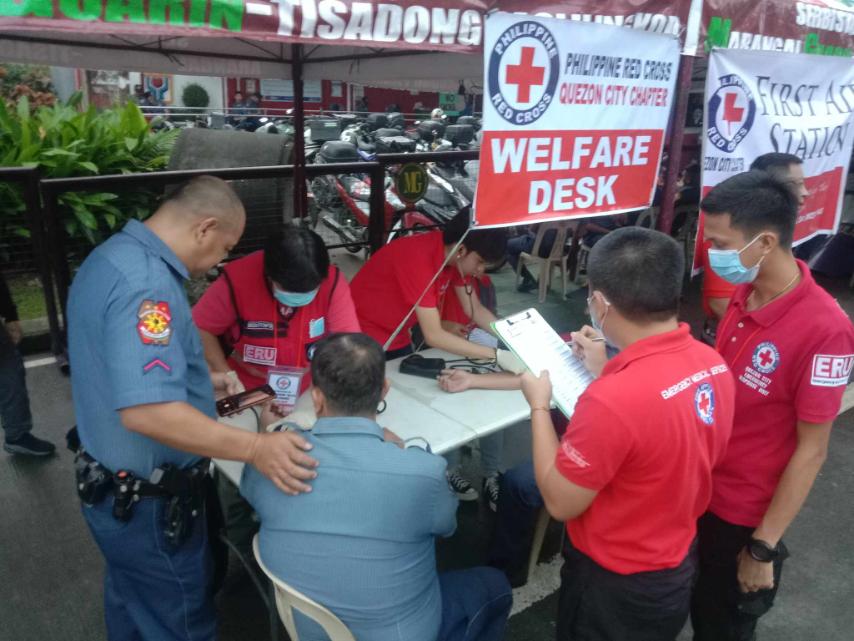 The Philippine Red Cross (PRC) stands ready to provide essential support and assistance during the 2nd State of the Nation Address (SONA) of President Bongbong Marcos at the Batasang Pambansa, Quezon City, on July 24, 2023. As of 5 AM today, all PRC teams are on standby, equipped and prepared to address any potential emergencies that may arise during this significant event.
PRC's summary of deployment for the SONA is as follows:
Ambulances: 6
First Aid Stations: 6
Welfare Desks: 6
Manpower: 75
The strategically positioned teams will be deployed across several key areas, ensuring comprehensive coverage and rapid response capabilities. The areas of deployment include:
Camp Karingal
Command Post
Batasan Road South Gate
Batasan Road North Gate
Quezon Memorial Circle
Commission on Human Rights, Commonwealth Ave
Batoda terminal, Commonwealth Ave
Batasan-San Mateo Road
PRC is committed to ensuring the safety and well-being of the public, guests, and officials attending the SONA. The presence of PRC's well-trained personnel and fully equipped ambulances will provide critical emergency medical services should any situation demand immediate attention.
PRC Chairman and CEO Dick Gordon stated, "Our dedicated teams have undergone rigorous training to handle various emergency situations effectively. We will always be ready to serve and extend our humanitarian aid wherever it is needed.
PRC encourages everyone attending the SONA to stay vigilant and cooperate with the authorities and the PRC personnel. If any medical assistance is required, the public is urged to approach the nearest PRC team or First Aid Station.
As a humanitarian organization, the Philippine Red Cross has always been at the forefront of disaster response, emergency assistance, and medical services.