PRC, CCC join forces to intensify country's climate change adaptation and mitigation programs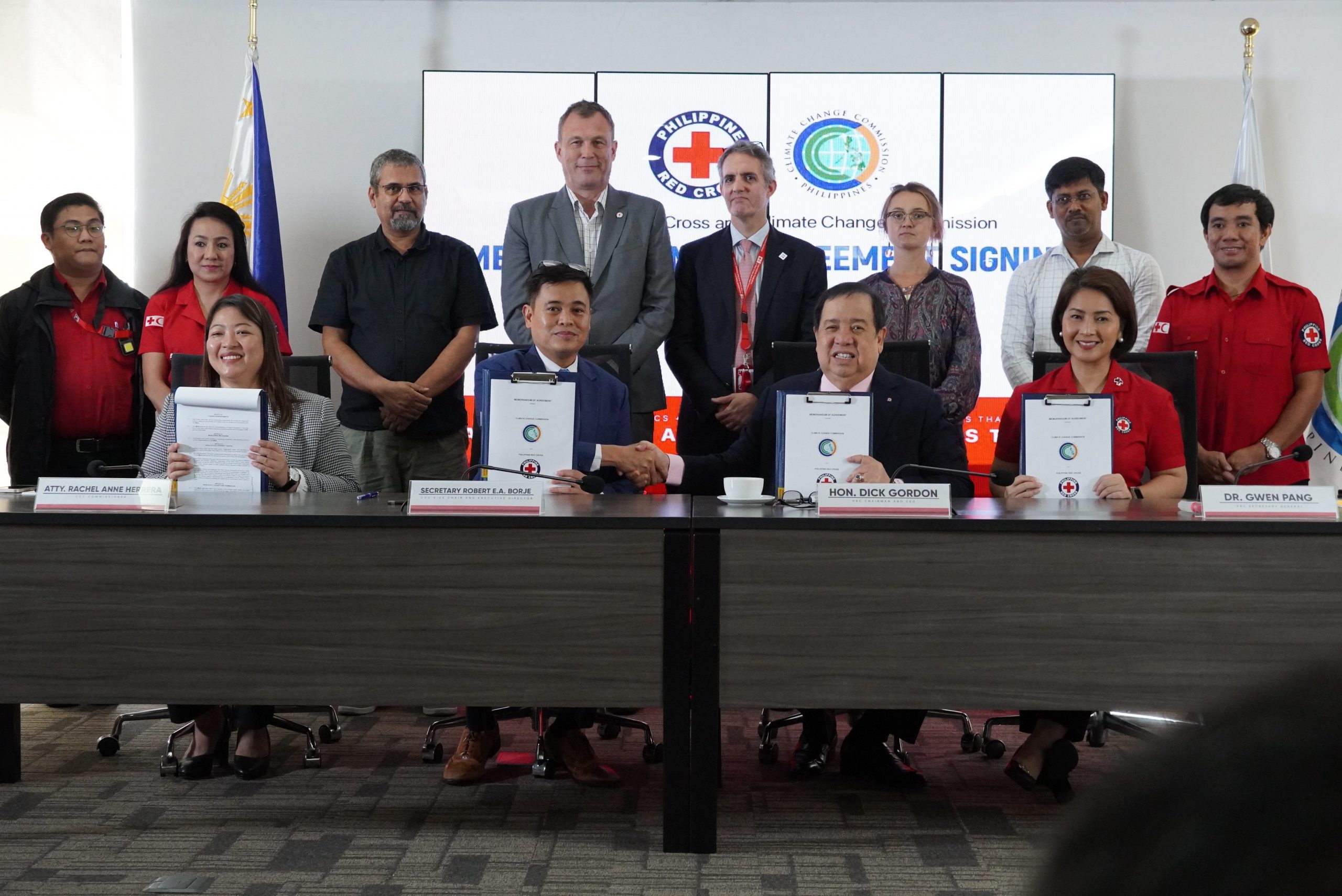 MANILA, PHILIPPINES – The Philippine Red Cross (PRC) and the Climate Change Commission today signed a Memorandum of Agreement (MOA) to advance public awareness, advocacy campaigns, and programs on climate change adaptation and mitigation at the local level.
PRC Chairman and CEO Dick Gordon and Secretary-General Dr. Gwen Pang signed the six-year agreement with CCC Vice Chair and Executive Director, Secretary Robert E.A. Borje, and Commissioner, Attorney Rachel Anne Herrera.
The two organizations agreed to collaborate on enhancing the knowledge and projects of communities and local government units on climate change concerns. They are also looking to integrate their tools for current and future policies. PRC pledged its support for the forestation activities of CCC's Carbon-Zero Challenge, an initiative aimed at reducing the carbon emissions from a product or service.
Chairman Gordon commended the CCC for its commitment to combat climate change. He said: "Through our millions of RC143 volunteers in thousands of communities, we can help implement climate action projects and policies effectively at the community level. One of our goals on why we keep pushing to have a group of trained volunteers in each community is to bring our mission closer to every Filipino."
Dr. Pang, in her previous discussions on climate change adaptation, has been reiterating the importance of investing in nature-based solutions and sustainable use of natural resources to combat climate change. "We have to work with nature to mitigate the impact of climate change," she said.
The PRC has been actively campaigning and promoting climate action through its Health Services, Safety Services, Welfare Services, WASH, Disaster Risk Reduction, Anticipatory Action activities, and projects such as educating the youth, equipping PRC chapters with climate change knowledge, community planning, and projects on nature-based solutions.