PRC deploys ambulance, cadaver bag for vehicular crash victims in Mandaluyong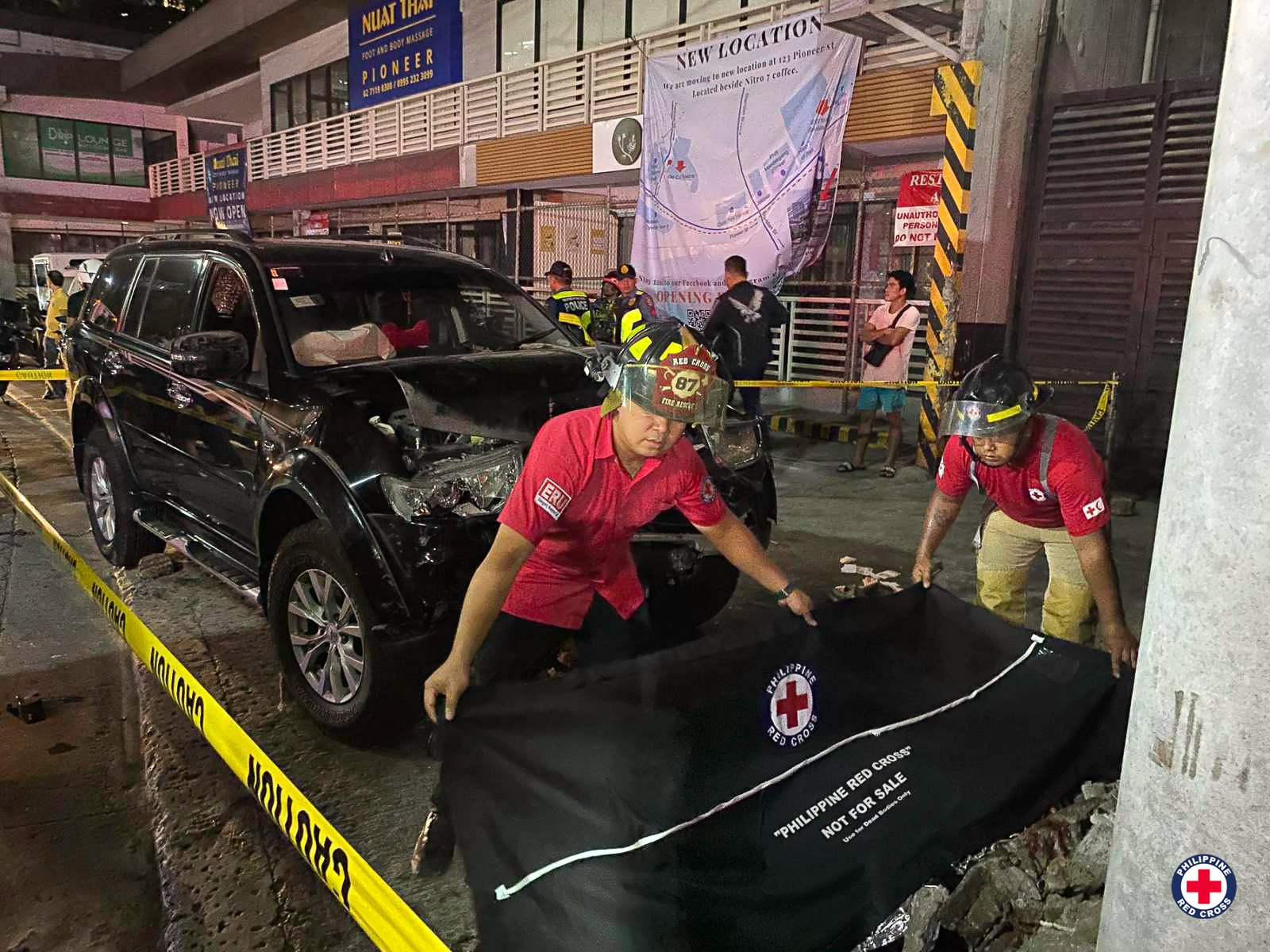 The Philippine Red Cross' (PRC) fire truck and ambulance unit responded to a vehicular crash that left one male pedestrian dead and another injured at Madison St. corner Pioneer St. in Mandaluyong City yesterday evening.
The PRC's Emergency Response Unit extricated the two pedestrians and helped other rescuers provide urgent prehospital treatment and ambulance transport to the injured victim. The PRC's Emergency Medical Services, meanwhile, provided a cadaver bag for the deceased victim.
From January 1 to August 10 this year, PRC deployed 6,356 ambulance emergency responses — 1,343 of which were to various types of vehicle crashes. A total of 1,246 patients were involved in the vehicular crashes.
PRC Chairman and CEO Dick Gordon expressed compassion to the families of the victims and noted the importance of accident insurance and a culture of safety as he urged every Filipino to enroll in the organization's Membership Accident Assistance Benefits (MAAB). "We all have to prepare for risks," he added.
MAAB is PRC's membership program, which also provides protection to members through accident insurance coverage in exchange for their volunteer service in PRC's humanitarian activities, both physically and financially.
Chairman Gordon explained that the membership program helps the humanitarian organization fulfill its steadfast commitment to always be prepared to assist and respond to those in need.