Philippine Red Cross, Bahrain Royal Charity Organization eye future collaborations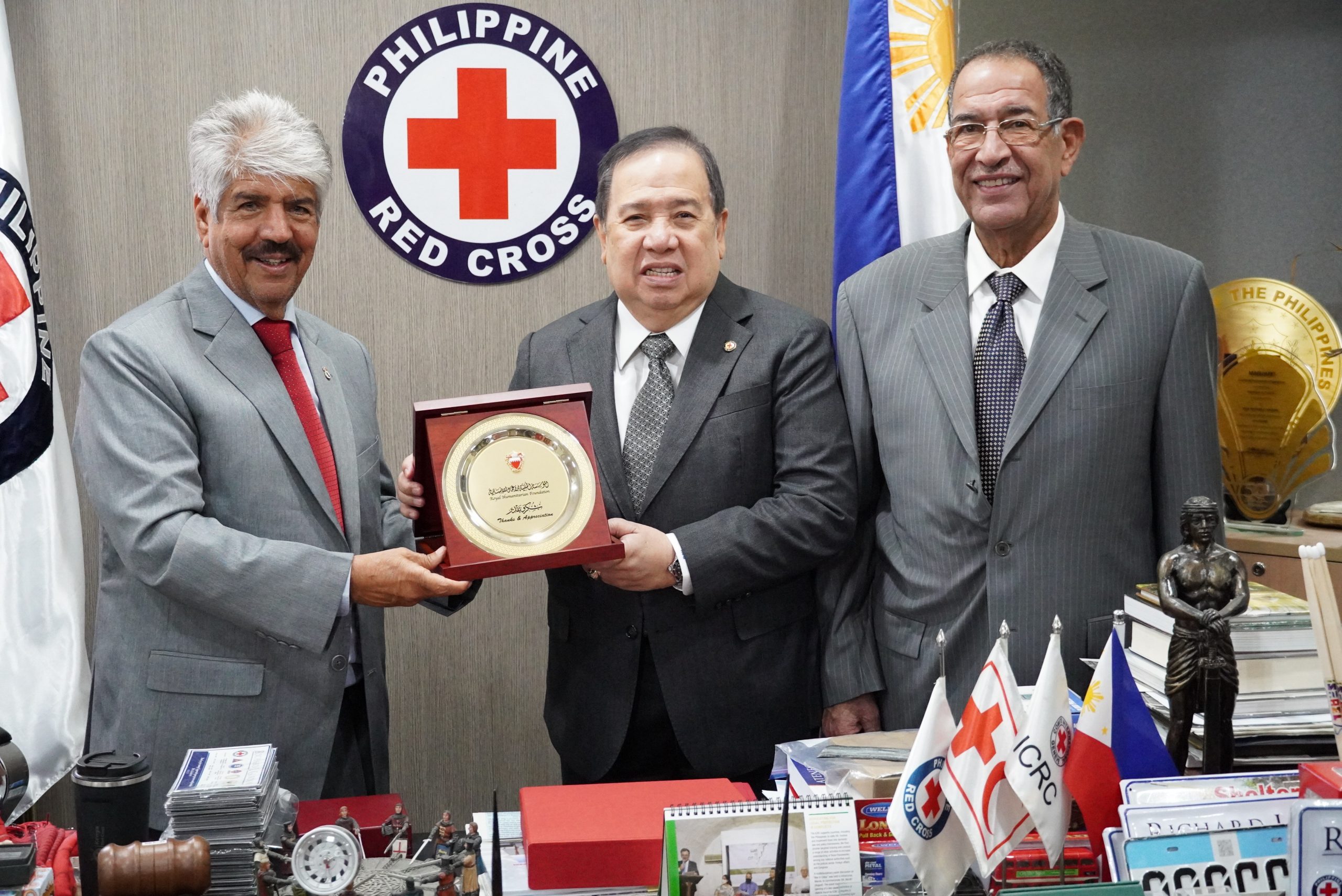 MANILA, PHILIPPINES – The Kingdom of Bahrain's Royal Charity Organization (RCO) Secretary-General Dr. Mustafa Al-Sayed visited Philippine Red Cross Chairman and CEO Dick Gordon yesterday to explore more opportunities for collaboration.
RCO is known globally for its development and humanitarian assistance not only to the people of Bahrain but also to communities in developing countries. In 2014, RCO funded the construction of two PRC vocational training centers – one in Leyte and one in Subic – to help the Filipinos strengthen their economic capability and resilience against hazards.
"Bahrain is our friend and an active ally. As you know, together with the Royal Charity Organization, we constructed two training centers in Subic and Tacloban. This is the commitment of Bahrain to help the Filipinos, especially the Typhoon Yolanda survivors. We are truly grateful for the support and the friendship we built. I'm excited to work with RCO again after our collaboration for recovery and resilience," said Chairman Gordon.
Dr. Al-Sayed also invited Chairman Gordon to visit Bahrain to evaluate opportunities for collaboration.
The PRC Secretary-General, Dr. Gwen Pang, said the training centers were instrumental to the recovery of typhoon-affected Filipinos. "We were able to provide various programs and courses that enhanced their knowledge and skills needed to land a job or start a livelihood. We are not only fighting poverty here, but also promoting literacy," PRC Secretary-General Dr. Gwen Pang added. 
The PRC Vocational Training Centers in Subic and Tacloban were constructed to alleviate poverty and lower unemployment by providing accessible, high-quality vocational training and job-creation projects for unemployed and underprivileged Filipinos, especially those from historically disadvantaged communities. These infrastructures, which cost USD400,000 in 2014, were donated by the people of Bahrain, through the Royal Charity Organization of the Kingdom of Bahrain.