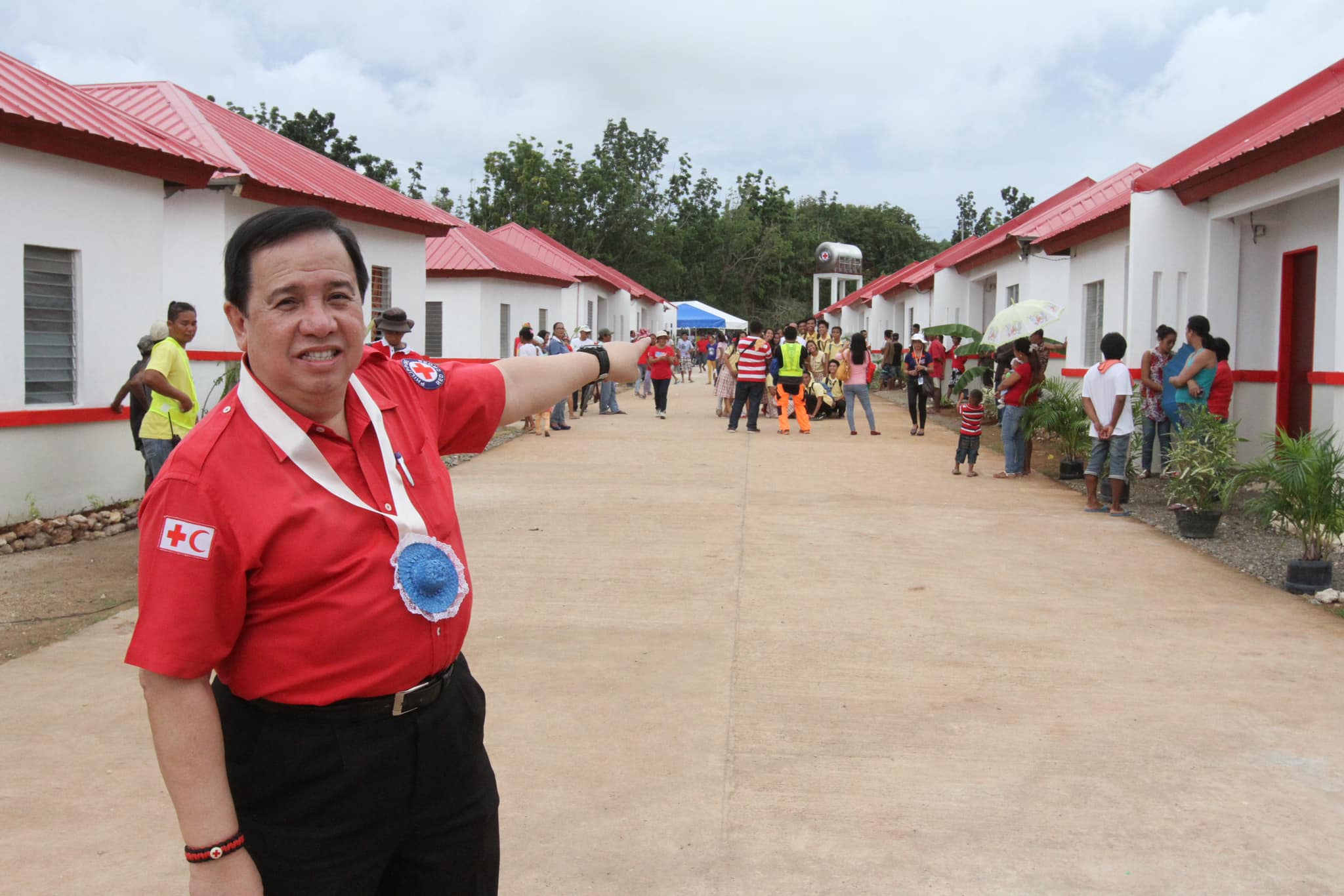 Today, the Philippine Red Cross (PRC) joins the country in commemorating the 10th year anniversary of Super Typhoon Yolanda, internationally known as Haiyan, which buried numerous parts of Luzon and Visayas in rubble along with livelihoods, homes, schools, belongings, and people.
"Gusto naming iparamdam sa mga kababayan natin na hindi sila nag-iisa," is a statement that has driven PRC Chairman and CEO Dick Gordon to intensify the organization's ten-year relief, rescue, recovery and rehabilitation efforts in the region.
Apart from the provision of food, non-food items, and cash assistance to millions of individuals, the PRC built over 80,000 houses with toilets, with support from the Red Cross and Red Crescent Movement partners, in Leyte, Ormoc City, Western and Eastern Samar, Cebu, Aklan, Capiz, Antique, Iloilo, and Palawan. The organization also built schools, WASH (Water, Sanitation and Hygiene) facilities for over 100 schools, 1,168 community-based WASH facilities, and vocational training centers and rehabilitated almost 100 health facilities.
These provisions were made while responding to Filipinos affected by the Zamboanga siege and the 7.2-magnitude earthquake in Bohol, crises that struck the country months before Yolanda made landfall.
"How we simultaneously responded to these crises made the PRC a preferred partner of choice of donors and RCRC [Red Cross and Red Crescent] National Societies through the years because we can get the job done. We show the donors their contributions," Gordon added.
Ten years after Yolanda, the PRC called on every Filipino to be "ahead of the curve." "People should not build houses in the shoreline nor near any fault line. Practice the 4Ps (Predict, Plan, Prepare, and Practice)," said Gordon.
Gordon also advises relevant government agencies and humanitarian organizations to take into account livelihood opportunities and access to roads and public transportation when transferring families to a relocation site. "People will just return to danger zones if half-baked relief and recovery efforts are going to be provided," he added.
The PRC Secretary-General, Dr. Gwen Pang, also shared that the PRC is now intensifying its climate-resilient development practices: "To reduce community vulnerability to disasters, we've embraced streamlined approaches like Early Warning Systems, Anticipatory Actions, Nature-based Solutions, Climate Change Education, Food Security, and Waste Management, among others."