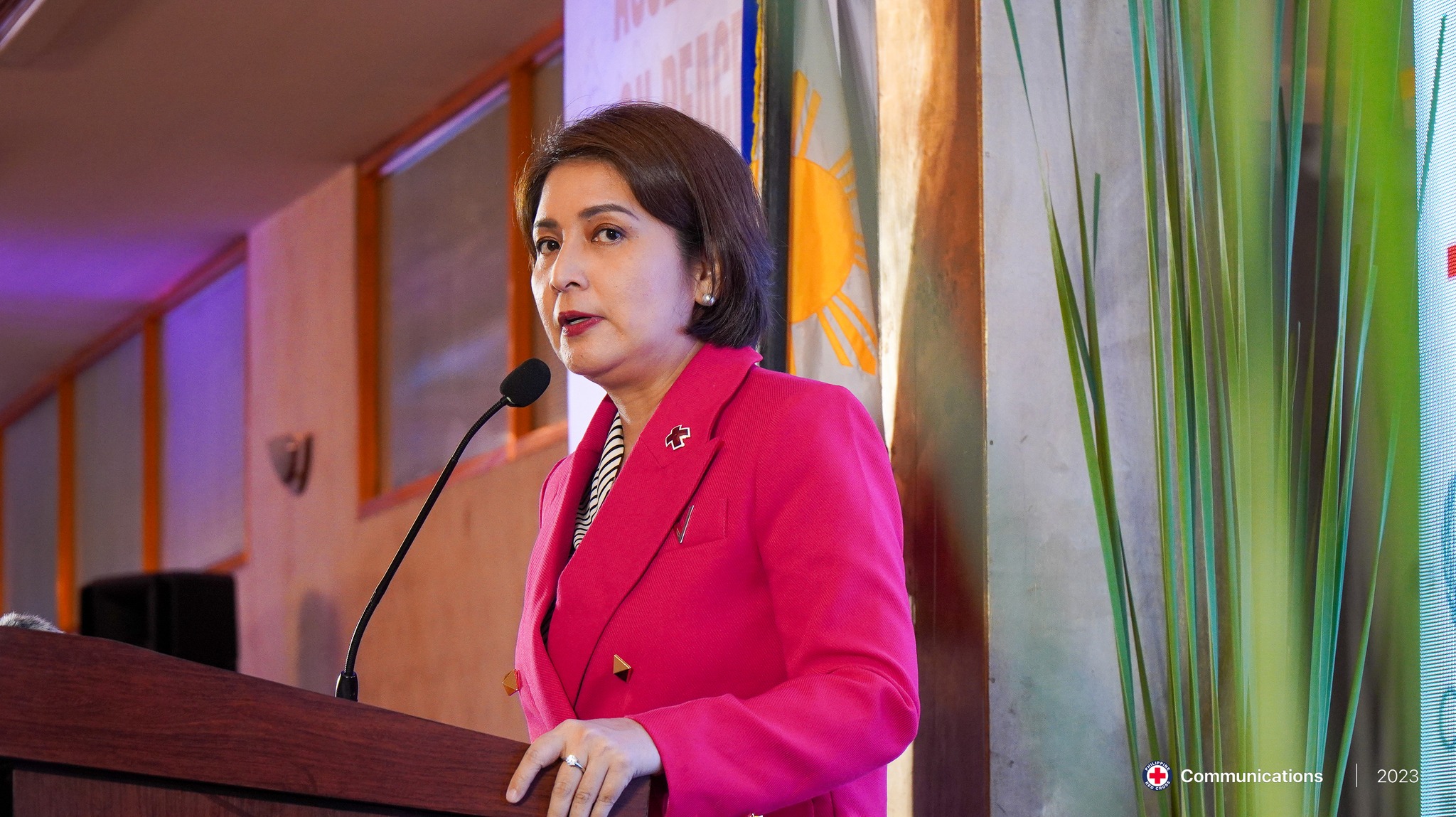 MANILA, PHILIPPINES – Philippine Red Cross (PRC) Secretary-General, Dr. Gwen Pang discussed the organization's climate actions and humanitarian responses to disasters aggravated by climate change during the International Women Empowerment Assembly: Peace and Sustainable Development of the International Council of Women on November 6.
Dr. Pang began her discourse by referring to climate change as a threat multiplier that can exacerbate existing conflicts and potentially ignite new ones. "By addressing climate change, we are actively contributing in promoting peace and sustainability," she said.
The discourse focused on the ways the PRC addresses both the effects and root causes of climate change.
"We incorporate climate change in our training, capacity-building programs, and educational materials to raise awareness. We invest in nature-based solutions, and intensify our efforts in waste management and circular economy," she said.
The PRC also has climate-resilient development practices, such as Early Warning and Early Action Protocols, and community-based disaster risk reduction and disaster preparedness to help Filipino communities affected by natural hazards intensified by climate change.
"Numerous climate change-induced hazards traverse the Philippines in a year. Before communities can recover, another disaster will come and exacerbate their situation. Our early warning and action systems help Filipinos strengthen their houses, evacuate livestocks, relocate small businesses, and harvest their crops days early prior to impact of hazards," Dr. Pang highlighted.
The Secretary-General concluded her discussion by encouraging all women leaders at the aforementioned conference to devise action points and integrate climate change in local and national policies. 
This year, Dr. Pang represented the International Federation of Red Cross and Red Crescent Societies at the UN High-Level Meeting of the Midterm Review for the Sendai Framework for Disaster Risk Reduction (SFDRR) in New York. The PRC also signed an agreement with the Climate Change Commission to intensify the country's climate change adaptation and mitigation programs.