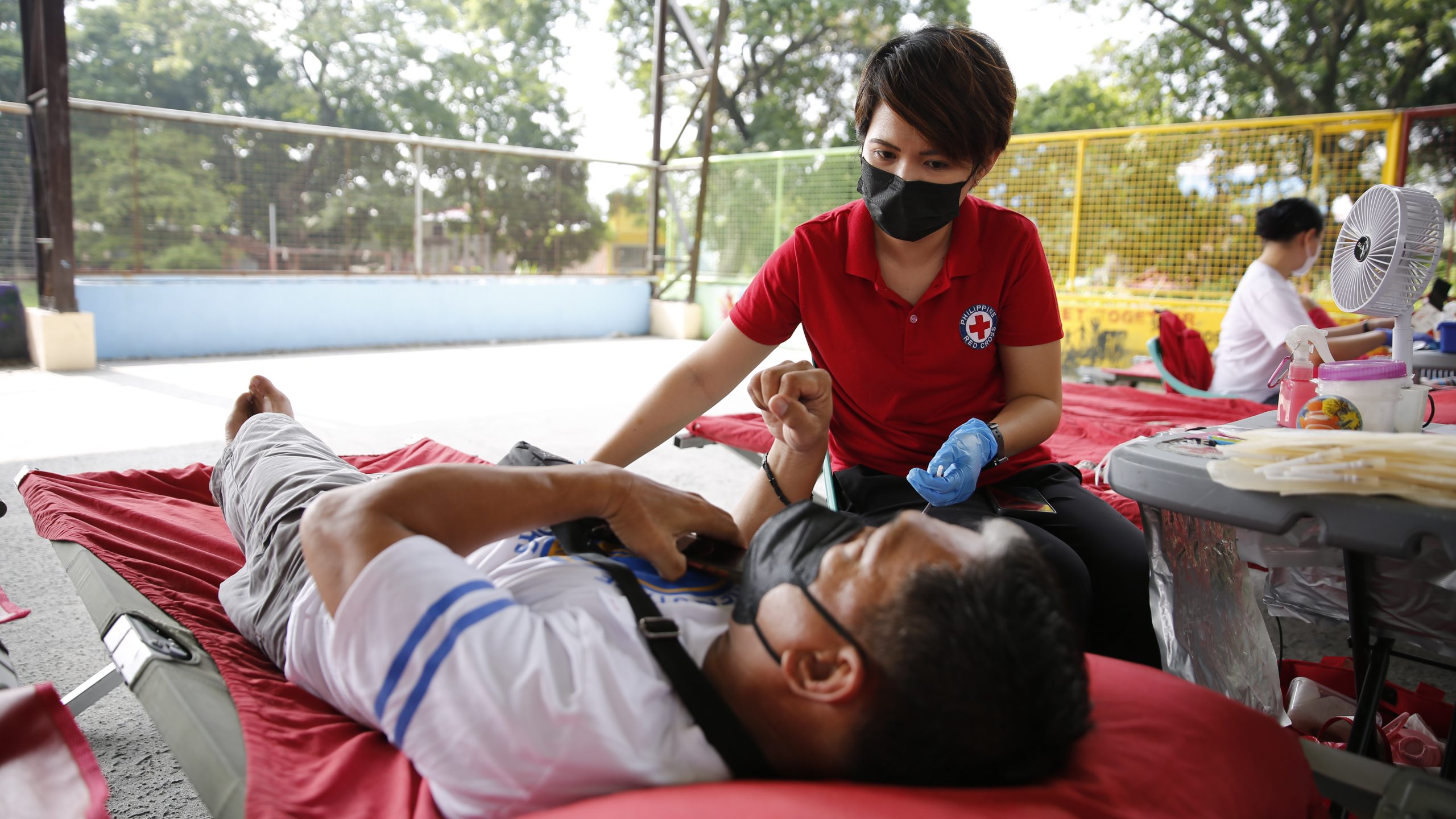 Residents of Barangay Muzon San Jose Del Monte, Bulacan came to participate in the second bloodletting activity of the Philippine Red Cross (PRC) and RMN Foundation last 22 May. Dubbed "Dugtong-Buhay 2023 Caravan" the blood donation drive collected a total of 78 blood units.
Earlier this year, the two organizations conducted similar activities in General Santos City and Cavite City. The co-organized blood donation activities are a testament to the PRC and RMN Foundation's commitment to serving the public together; a commitment which they strengthened and renewed through a Memorandum of Understanding last March.
Rowena Bolivar, a consistent donor, shared her experience of how a single bag of blood saved the life of her aunt, a breast cancer patient. A unit of blood can save the lives of multiple people. According to PRC Blood Services, red cells, platelets, and plasma are among the transfusable components that can be derived from donated blood. Patients may receive a pint of whole blood or only the specific components of the blood that are required to treat their particular condition.
Apart from assisting PRC in disseminating information about its rescue, relief, and recovery activities and programs, PRC Chairman and CEO, Richard J. Gordon expressed gratitude to RMN for continuously helping the humanitarian organization raise awareness about the global need for safe blood.
PRC Secretary General Dr. Gwen Pang also extended greetings and appreciation to those who willingly showed compassion and selflessness by donating blood to save lives.
For blood donations, blood requests, and other inquiries, email the PRC National Blood Services at [email protected] or contact the PRC Blood Call Center, which may be reached nationwide by dialing 143.