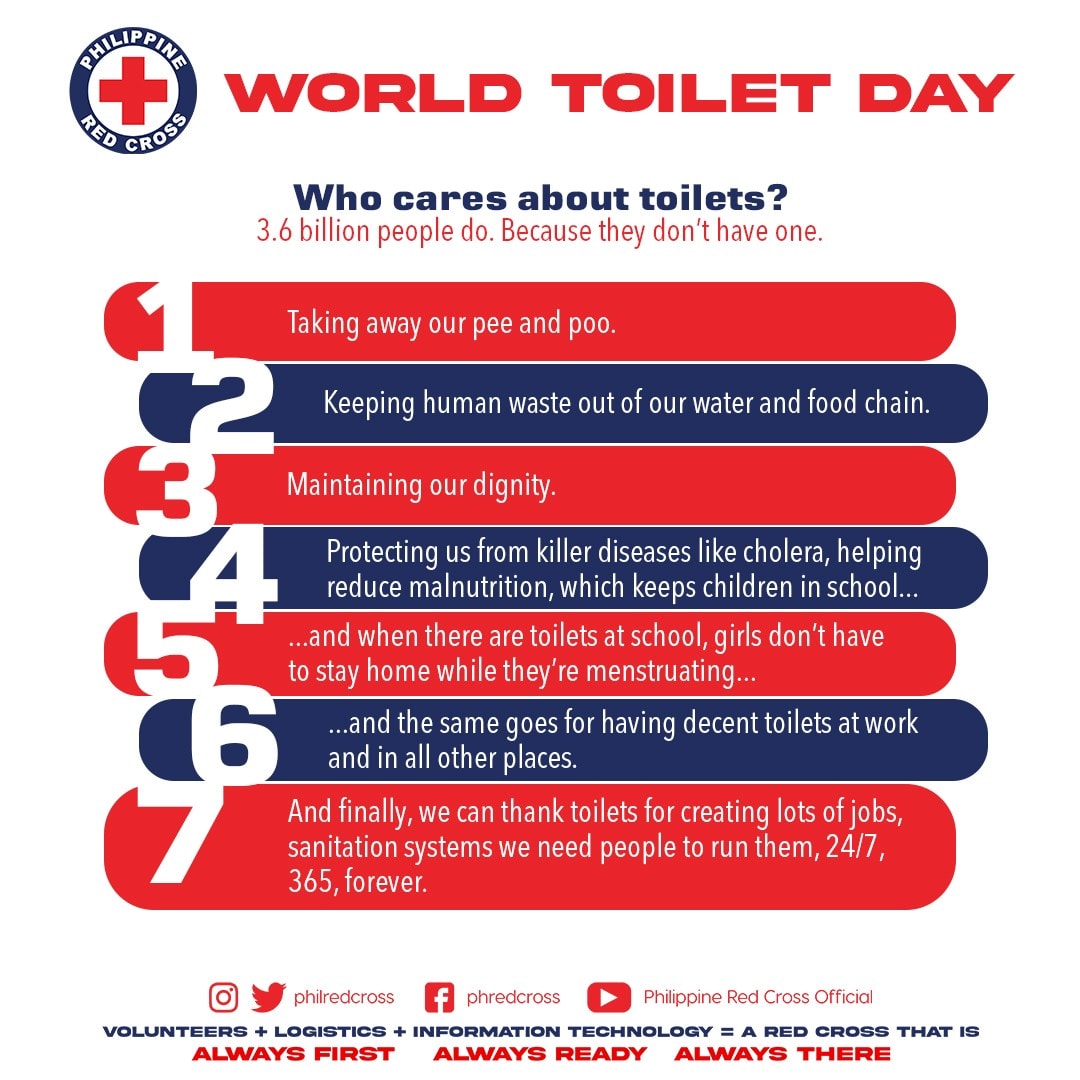 The Philippine Red Cross (PRC) celebrates World Toilet Day 2021 (WTD 2021) which aims to raise awareness of the 3.6 billion people living without access to safely managed sanitation on November 19, 2021
WTD 2021 with the theme valuing toilets, is a campaign which draws attention to the fact that toilets and the sanitation systems are underfunded, poorly managed or neglected in many parts of the world with devastating consequences for health, economics, and the environment.
PRC makes sure that all our facilities are appropriately designed, accessible to everyone and promote respect and dignity by providing wash facilities to the most vulnerable communities.
"We envision that every Filipino will have access to dignified and safe toilets," PRC Chairman and CEO Sen. Dick Gordon said.
Philippine Red Cross strives to support the most vulnerable groups by providing access to proper sanitation facilities through its Water, Sanitation, and Hygiene (WASH ) unit.