ODETTE SHOULD NOT BE A FORGOTTEN DISASTER: GORDON APPEALS HELP FROM INTERNATIONAL COMMUNITY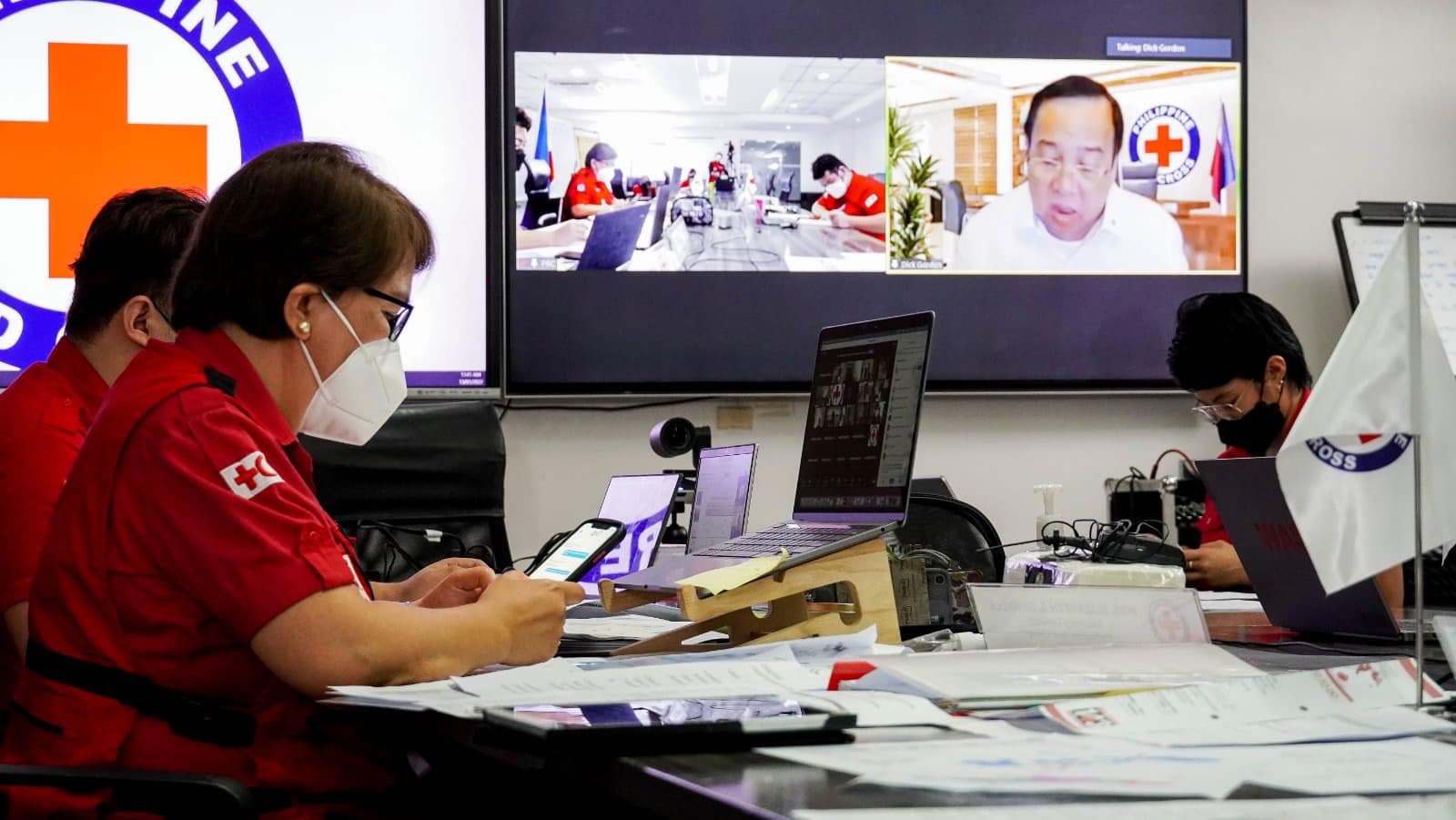 Despite the surging cases of COVID-19 in the country, Philippine Red Cross (PRC) continues to aid the areas greatly affected by Super Typhoon Odette. With over 7 million affected individuals, PRC Chairman and CEO Sen. Dick Gordon said that Typhoon Odette should not be a forgotten disaster, as more help is needed to restore the lifelines in the provinces.
Describing the aftermath of Odette as "a slow, simpering, difficult challenge that will go on for the next several months," the Philippine Red Cross(PRC) Chairman and CEO Senator Dick Gordon, held a diplomatic meeting with the International Community to appeal for more donations to fund PRC's Typhoon Odettte Operations.
The meeting was led by Chairman Gordon and was attended by the different ambassadors worldwide, partner national societies, and the PRC Board of Governors.
Chairman explained the current situation on the ground as he detailed his visit Last January 6-7, 2022, to personally assess the damage brought by Typhoon Odette.
As of writing, PRC has provided 76,748 hot meals, 3,728 food packs, over 3 million liters of clean and potable water was distributed, PHP 3,500 cash assistance to 1,173 families, 2,547 families with temporary shelter, psychosocial support to 10,643 individuals, and hygiene promotion to 52,596 individuals, are among the many humanitarian interventions by PRC.
During the Appeal, Chairman Gordon discussed the current activities of the Red Cross per province, categorized into priorities, based on the damage by Typhoon Odette.
"The Red Cross is everywhere. We are the first to respond, we are always ready with all our assets, and we are there in every province affected even before the typhoon came," Chairman Gordon said.
Through the Emergency Appeal, the Philippine Red Cross will deliver urgent relief and longer-term recovery efforts to more vulnerable families that will alleviate human suffering.
 "Every bit helps, and hopefully we can come out as successful as we did in Haiyan wherein there were no integrity issues in all the typhoon operations and fundraising initiatives," Gordon said.
###