PLEASE HELP US HELP SURIGAO, GORDON APPEALS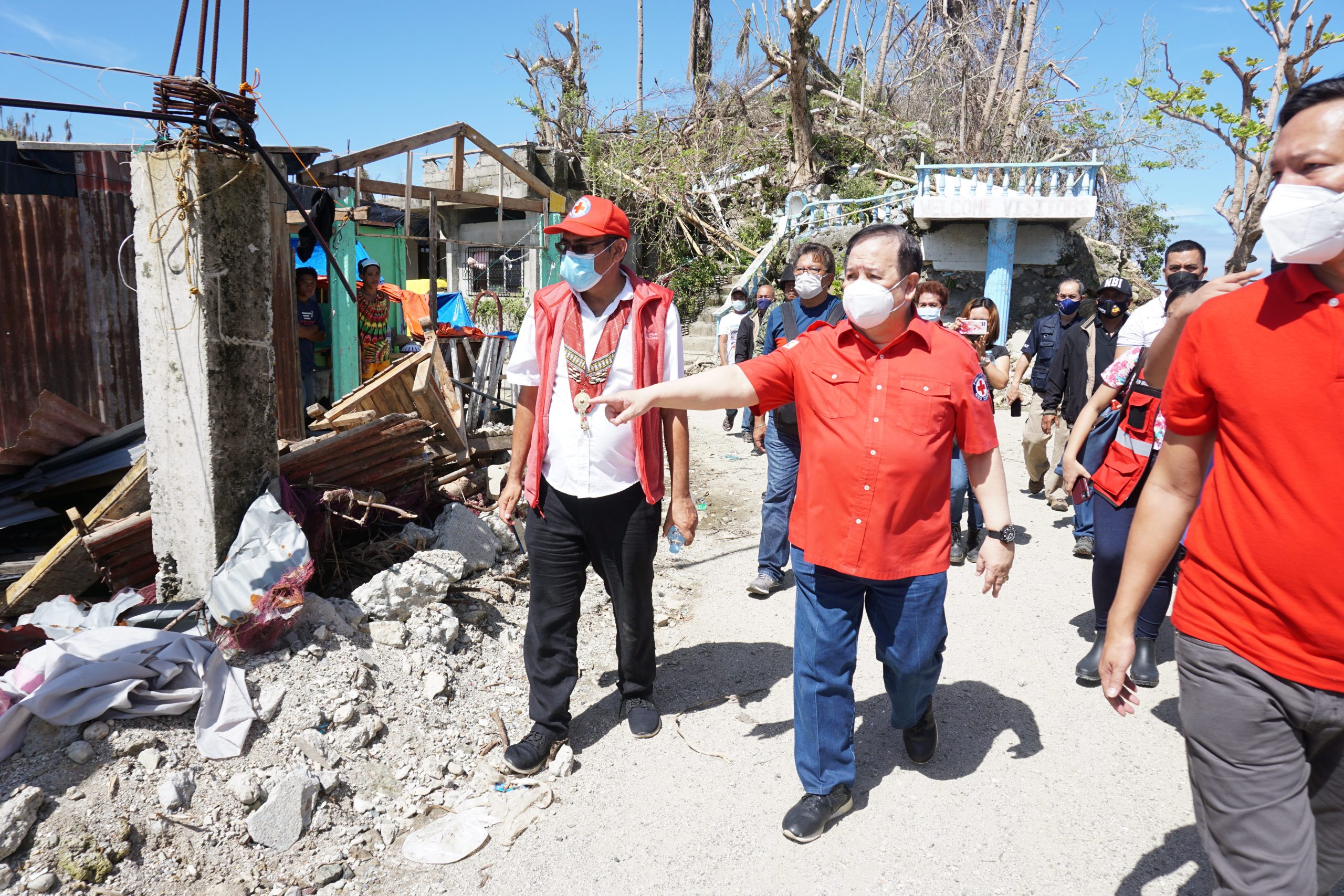 Chairman and CEO Senator Dick Gordon appeals to the public to continue donating to the PRC fund for Typhoon Odette. The fund not only delivers immediate relief, it also goes towards long term recovery efforts to help more affected families rebuild their lives.
"You can count on the PRC to use your funds properly in providing a lifeline to hapless Filipinos affected by Odette. We were prepared days before the disaster struck and were first to respond as it made landfall. We need your help.. The aftermath of typhoon Odette is a difficult challenge that will go on for the next several months, and only together we can save more lives," said Gordon.
Urgent response for Super Typhoon Odette continues in Surigao del Norte as PRC volunteers and staff members work tirelessly. Already, the PRC distributed more than 55,000 liters of water in Barangays Oslao, Dias, Honrado, Banbanon in Municipality of San Francisco, and Barangay Rizal, Surigao City.
The team also distributed ready-to-eat meals,(lankets, mosquito nets, plastic mats, tarps, and collapsible jerry cans to 405 families in the hard-hit community of Barangay Honrado.
Altogether, as of January 13, 2022, the PRC provided 13,621 hot meals and has distributed 253,000 liters of water in Surigao de Norte.
For donations, here are the bank details and contact numbers:
EMERGENCY APPEAL – BANK DETAILS
BANCO DE ORO (BDO)
Account Name:
PHILIPPINE RED CROSS
Bank Address:
G/F Velco Center, Roberto Oca Cor. A.C. Delgado sts., Port Area, Manila
Account No.:
0045-3001-8647
1045-3003-9482
Type:
SAVINGS – PESO
SAVINGS – DOLLAR
Swiftcode:
BNOR PHMM
METROBANK
Account Name:
PHILIPPINE RED CROSS
Bank Address:
G/F Knights of Rizal Building Bonifacio Drive, Port Area, Manila
Account No.:
151-3-04163122-8
151-2-15100218-2
Type:
SAVINGS – PESO
SAVINGS – DOLLAR
Swiftcode:
MBTC PHMM
BANK OF THE PHILIPPINE ISLANDS (BPI)
Account name:
PHILIPPINE RED CROSS
Bank Address:
G/F Velco Center, Roberto Oca Cor. A.C. Delgado sts., Port Area, Manila
Account no.:
4991 0036 52
Type of Account:
SAVINGS
Swiftcode:
BOPI PHMM
Reference No.:
Name of Donor / Contact number
Paypal: [email protected]
CASH OR IN-KIND DONATIONS:
Philippine Red Cross Tower
37 EDSA cor. Boni Avenue
Mandaluyong City
Email address: [email protected]
CONTACT DETAILS:
Shervi Mae Corpuz
09178348378
Shariane Presilda
63 917 804 9230