PRC MOLECULAR LABORATORY OFFERS DISCOUNTS TO SENIORS AND PWDS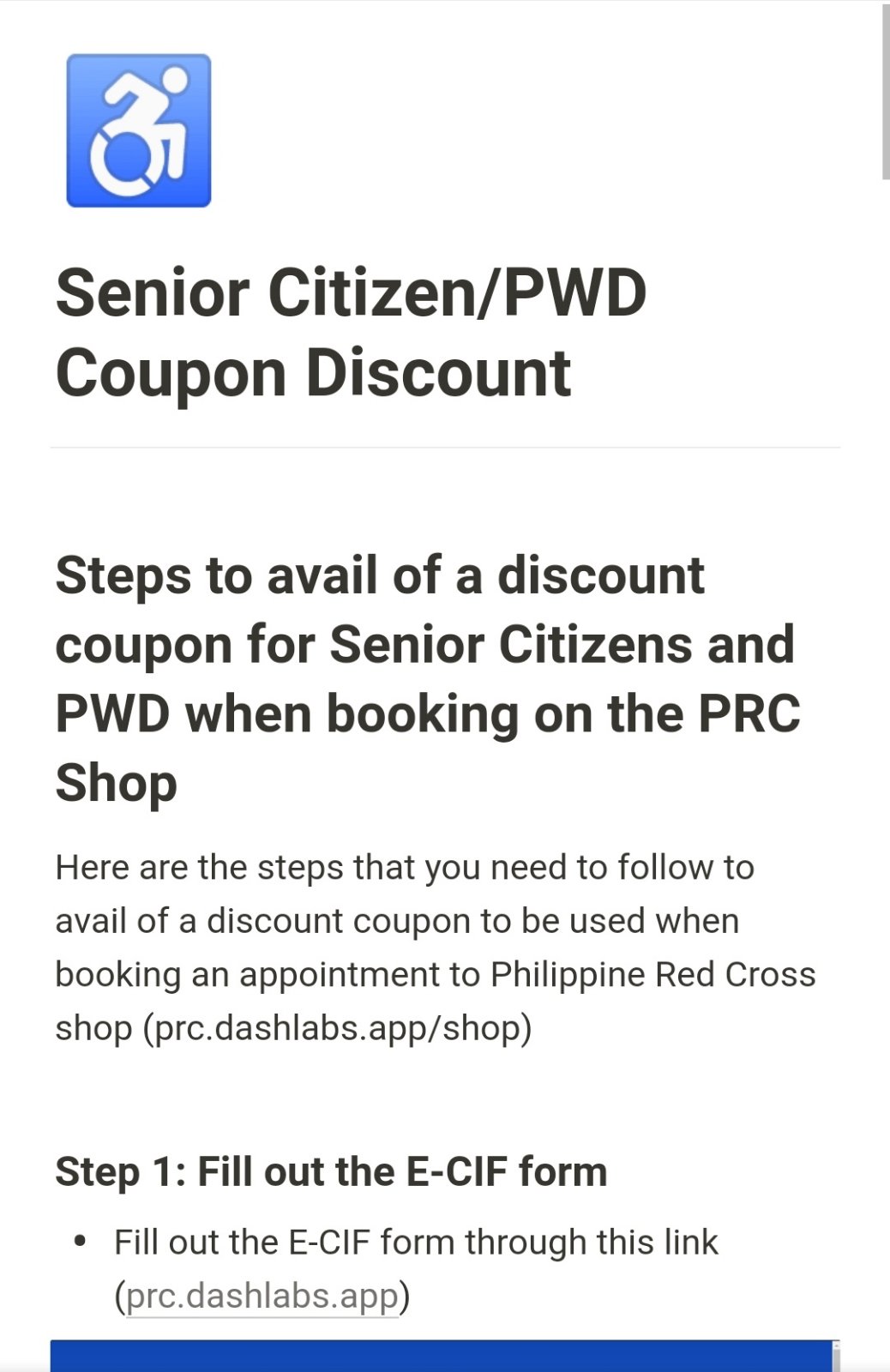 Always being of service to the people especially the most vulnerable, the Philippine Red Cross(PRC) Molecular Laboratory offers discounts for their swab and saliva tests for senior citizens and persons with disabilities(PWDs).
"It is the Red Cross' mission to provide hope to the most vulnerable. We make it a point to put our seniors and PWDs first. We want them to be safer as they are one of the most at risk, " Gordon said.
At the same time, as the PRC puts a high premium on the health and well-being of the people, the humanitarian organization also prioritizes seniors and PWDs, especially in its ongoing COVID-19 responses. " From vaccinating priority groups, setting up isolation facilities and ambulance services to cash grant distributions, and providing hot meals and other relief items to hard-hit communities, we continue to do what we do best- save lives," Gordon added.
As of January 18, 2021, the PRC has tested 5,290,123 in their 14 molecular laboratories nationwide, conducting nineteen percent of the country's testing output nationwide. This year, the humanitarian organization has already conducted 176,188 tests in their eleven molecular laboratories currently in operation.
For steps on how to avail of the senior citizen or PWD discount, you may open this link: https://dashlabsai.notion.site/Senior-Citizen-PWD-Coupon-Discount-9d0a6213ce234e4991e30d633fee4240
###