RED CROSS AND THE LAZADA BAKUNA BUS DEPLOYMENTS CONTINUE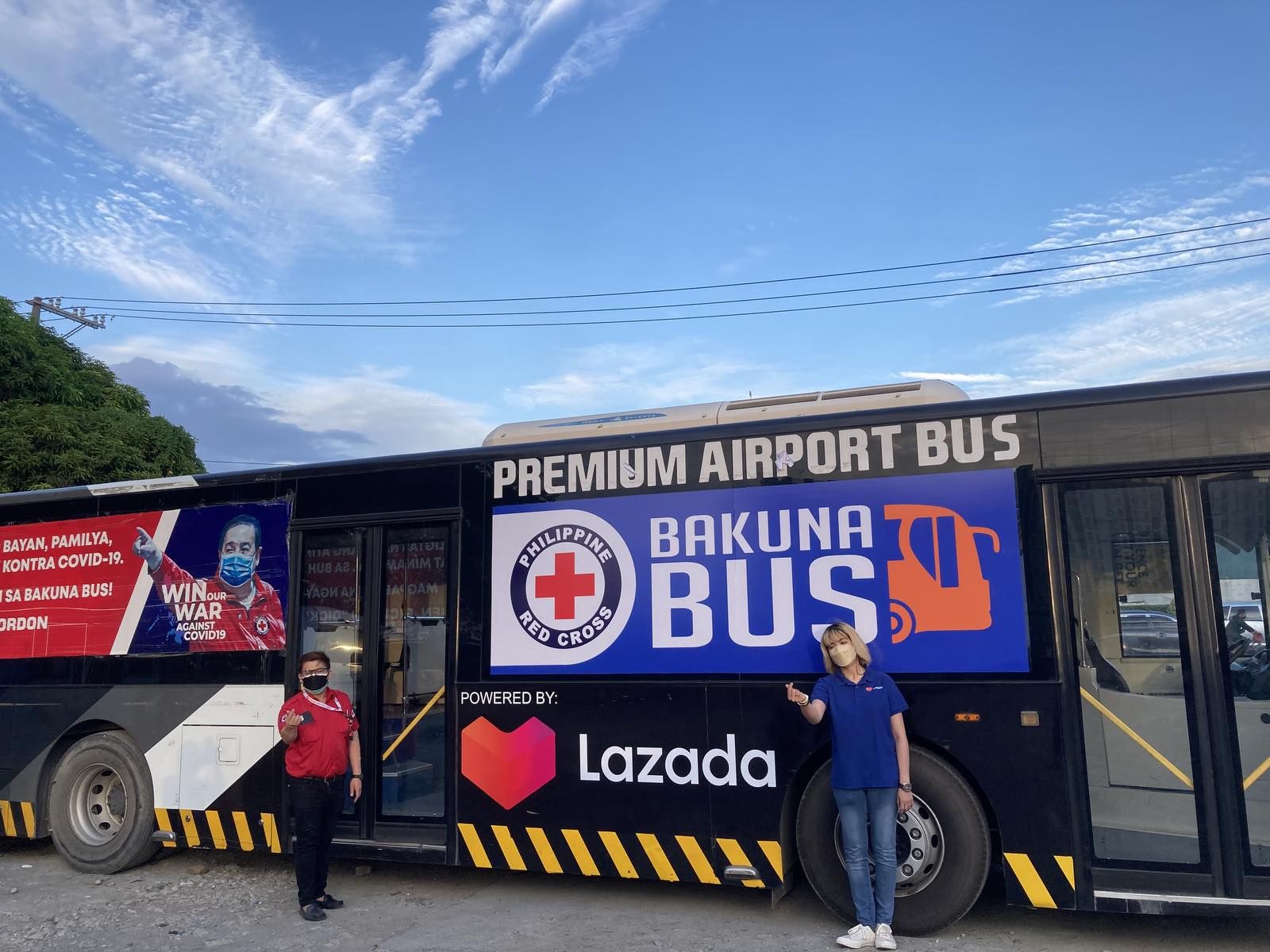 Increasing their efforts to fight against COVID-19, the Philippine Red Cross (PRC), through the leadership of Chairman and CEO Senator Dick Gordon continues to deploy their Bakuna Buses to administer primary, secondary and booster vaccine doses in partnership with Lazada Philippines this February 15, 2022 up to February 19, 2022.

"The more people we vaccinate, the closer we are getting to reaching herd immunity," Senator Dick Gordon.

According to the PRC Health Services, this week, the PRC volunteers are targeting to administer doses for 600 individuals as the Bakuna Buses will be deployed in the following areas: Barangay Malanday and Fortune, Barangay North Fairview, San Bartolome, and at the LAZADA Hub in San Pedro Laguna.

As of February 14, 2022, the PRC Bakuna Buses, in partnership with Lazada Philippines, have administered 3,373 doses since launching the program last January 2022. The partnership aims to boost vaccination rates through Lazada's donations enabling PRC to support its Bakuna Bus Deployments until May 2022.

Meanwhile, the PRC has also achieved another milestone as they have now administered more than a million doses since launching their COVID-19 Vaccination Program last March 2021. Being of assistance by helping our country curb the pandemic, the humanitarian organization has now administered 1,002,041 doses as of February 14, 2022.

"The best way to protect yourself, your loved ones, and the people around you is by getting vaccinated," Gordon said.