Philippine Red Cross Commemorates Emergency Medical Services Week, Acknowledging Vital Public Service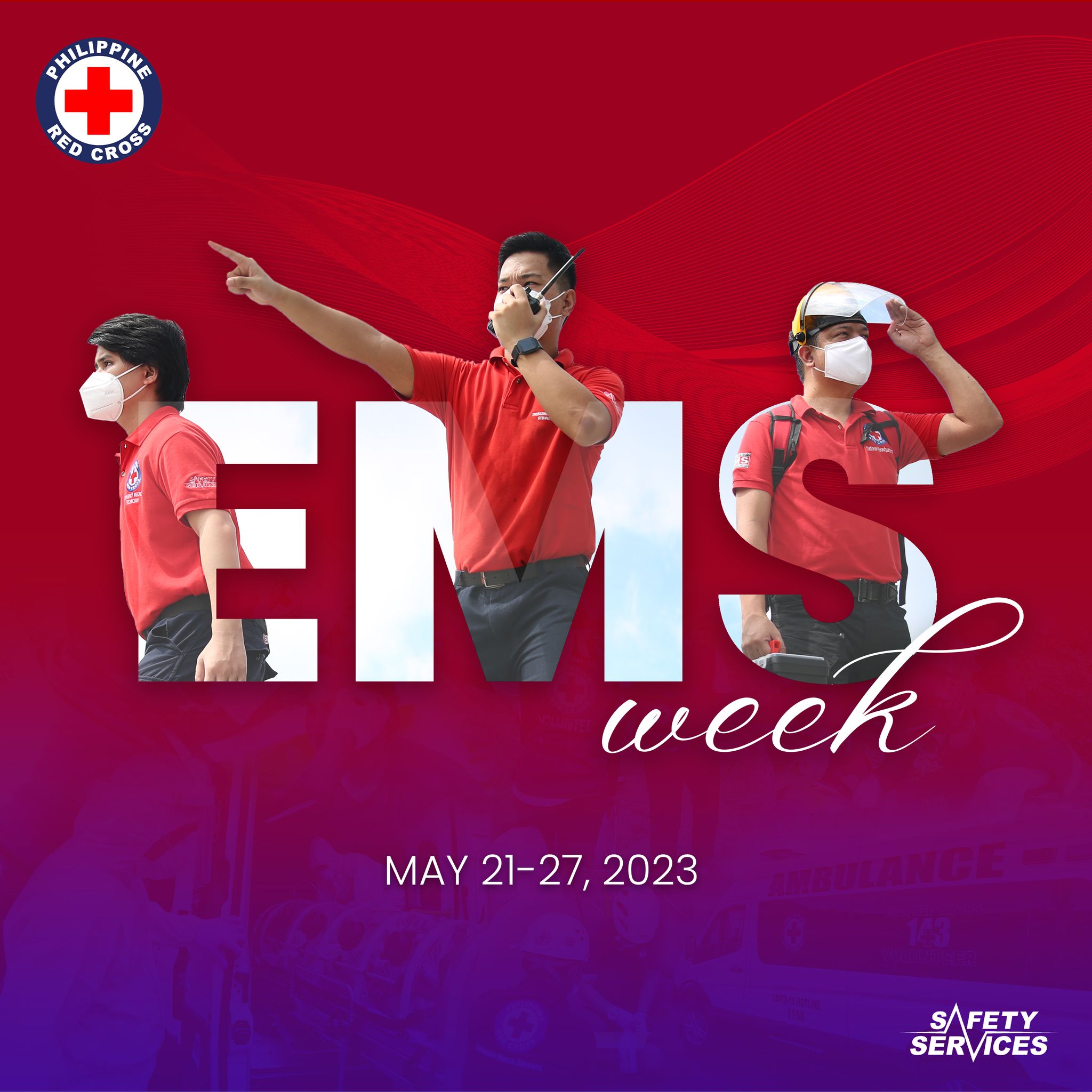 Manila, Philippines – In recognition of the invaluable role played by emergency medical services in saving lives and promoting public health, the Philippine Red Cross (PRC) is one with the entire world in commemorating the week of May 21 to 27, 2023, as Emergency Medical Services Week. This commemoration aims to highlight the importance of emergency medical services and honor the dedication and commitment of the PRC's emergency medical services teams across the nation.
PRC Chairman Richard J. Gordon emphasized the significance of Emergency Medical Services Week and the vital role played by the PRC's emergency medical services teams. Chairman Gordon stated, "Emergency medical services are the lifeline for those in critical need of immediate medical attention. The PRC's dedicated and highly skilled teams work tirelessly to ensure that no life is lost due to lack of timely care. During this commemorative week, we honor their commitment and recognize the importance of equipping ourselves with life-saving skills. Together, let us build a nation where every individual is prepared to respond to emergencies and contribute to the well-being of our communities." Chairman Gordon's words reflect the PRC's unwavering dedication to public service and their mission to alleviate human suffering in times of crisis.
Emergency medical services are a critical component of public healthcare, providing vital care to individuals in times of medical emergencies. The dedicated members of the PRC's emergency medical services teams stand ready to deliver life-saving assistance around the clock, seven days a week. Their presence and expertise significantly improve the chances of survival and recovery for those who experience sudden illnesses or injuries.
In the first five months of 2023, the PRC's EMS has attended to an impressive number of patients, catering to 13,210 individuals in need. Additionally, PRC's ambulance transport services have been provided to 2,052 patients. Notably, from May 1 to 21 alone, the PRC has rendered free ambulance services to 94 patients, ensuring that those who require urgent medical attention can receive prompt and reliable assistance.
PRC has made significant strides in educating and empowering communities with life-saving skills. Since January 1, the organization has successfully trained 45,385 first aiders nationwide. With this initiative, the PRC encourages everyone to acquire training in First Aid and Basic Life Support, enabling them to effectively respond to emergencies and potentially save lives.
PRC Secretary General Dr. Gwendolyn T. Pang also expressed her appreciation for the efforts of the emergency medical services teams and stressed the importance of their work. Dr. Pang stated, "Emergency medical services are the frontline responders who provide critical care and support to those in need during emergencies. They play a vital role in saving lives and ensuring the well-being of individuals in distress. As we commemorate Emergency Medical Services Week, we extend our gratitude to our dedicated teams for their unwavering commitment and selfless service. We encourage everyone to recognize the value of emergency medical services and to equip themselves with the necessary knowledge and skills to respond effectively during emergencies. Together, we can create a safer and more resilient society." Dr. Pang's words highlight the PRC's commitment to fostering a culture of preparedness and empowering individuals to contribute to emergency response efforts.