Philippine Red Cross Extends Swift Response and Aid in Maritime Incident near Cebu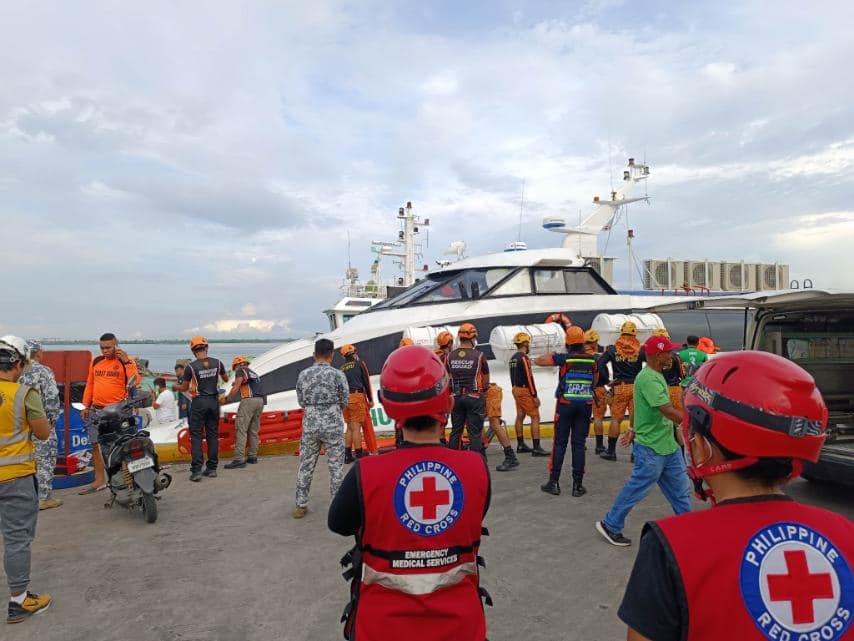 Cebu City, Philippines – The Philippine Red Cross swiftly responded to a maritime incident that occurred last 21 May 2023, involving the Supercat Ferry Corp passenger vessel and a cargo vessel along the route from Ormoc to Pier 1 of Cebu.
PRC swiftly responded to the scene. The PRC teams provided immediate medical assistance and psychological support to those affected by the incident. In total, 36 patients received treatment from the PRC medical personnel, with six of them requiring further medical attention at the University of Cebu Medical Center.
The Supercat Ferry Corp, carrying a total of 208 passengers, encountered the cargo vessel in what authorities are describing as a collision. The exact details of the incident are yet to be determined, and investigations are currently underway to establish the cause of the accident.
PRC deployed two ambulance teams from its Lapu-Lapu/Cordova Chapter, consisting of four highly trained emergency medical services (EMS) personnel. Additionally, an ambulance team from the PRC Cebu Chapter, comprising two EMS personnel, three welfare services volunteers, and two first aiders, was also dispatched to the site.
"We extend our utmost appreciation to the dedicated efforts of the Philippine Red Cross teams who promptly responded to the maritime incident near Cebu. Their professionalism and expertise in providing immediate medical care and psychological support to those affected have been commendable," stated PRC Chairman Richard J. Gordon.
The maritime incident serves as a reminder of the importance of adhering to safety protocols and ensuring the preparedness of emergency response teams.